Emerging, peak & legendary entrepreneurs will converge at @CivicHacks #StartupStorytellers on April 6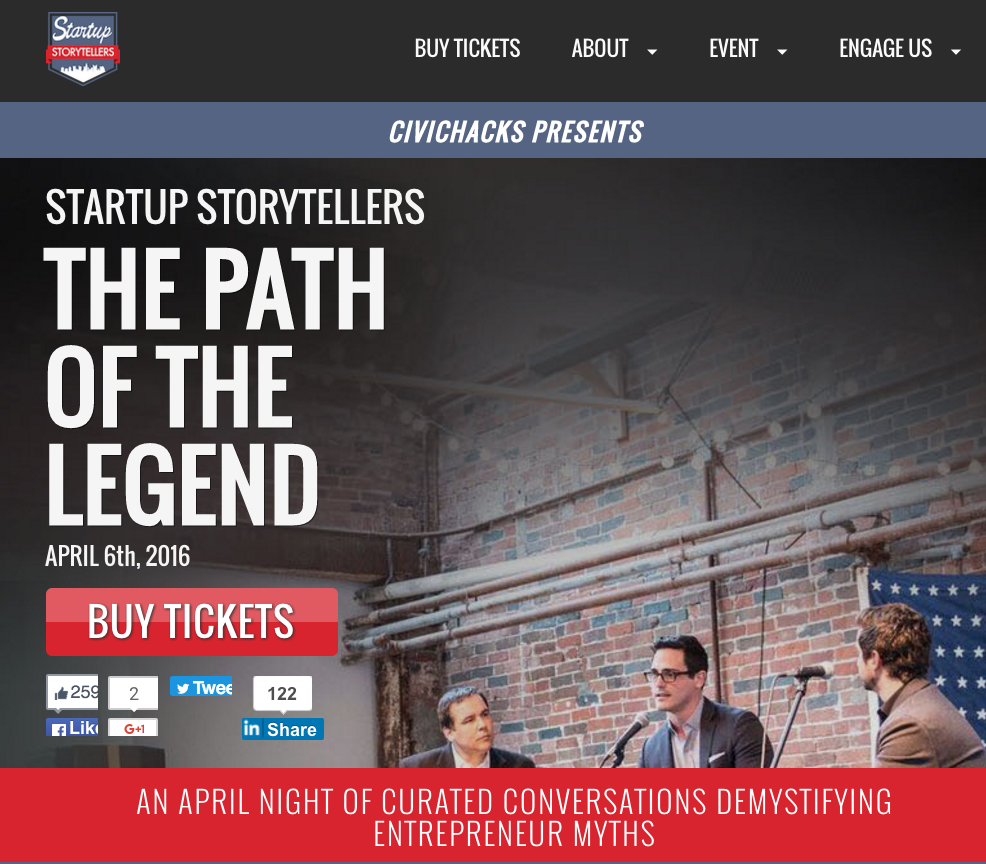 This year's Startup Storytellers will be Powerful, Engaging & Transformative Experience and will bring together our community of startups, entrepreneurs, government officials, and an ecosystem of startup advocates to share stories, connect with one another, find resources, and have fun.
On April 6th, this Path of the Legend will come to life as we bring emerging, peak, and legendary entrepreneurs together onstage to share their journeys and crucibles, the paths they walked to legend.
Also this year, Startup Stroytellers will host 225 Next Generation Leaders in its 'YOUNG LEADERS MOVEMENT" participating via simulcast in their own experience. Sponsor a Young Leader to attend by purchasing our Youth Scholorship. Purchase your tickets now at http://StartupStorytellers.com/.
The Path of the Legend is also about giving back, about empowering aspiring entrepreneurs and changemakers with the knowledge that they too are capable of embarking on their our journeys of risk, courage, adversity, perseverance, success, greatness and, ultimately, giving back
You are a Legend in progress.
Welcome to your Path.
Doors Open at 5p.
Program begins promptly at 6:30p