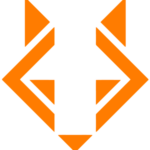 Revel IT
OUR GOAL:
Treat our consultants and clients the way we would like others to treat us!

Interested in joining our team? Check out the opportunity below and apply today!

Reference: 877637

Our Columbus, Ohio client is seeking a Workplace Desktop Engineer for a full time role on a solution focused group of highly skilled technicians tasked with leading project and continuous service improvements within the Workplace Technology/Infrastructure service areas.
In this role, customer service skills and professional and pleasant communications with internal/external clients is a critical component of this position. In addition, this role will work on technical architecture, development, automation and enterprise-wide projects to provide solutions to optimize performance and increase value for the client.
Requirements:
Bachelor's degree in Computer Science or equivalent work experience
Knowledge of IT Infrastructure Library (ITIL) v3 best practices
5+ years Microsoft (MS) Windows Desktop, Active Directory/Group Policy administration experience
Core responsibilities and requirements:
M365 and Azure administration experience

M365 administration knowledge to include, but not limited to: OneDrive, SharePoint, Office365, Teams, etc.
Knowledge of Azure AD integration and maintenance.

Experience with desktop/app virtualization

Citrix/Cloud configuration, administration and maintenance.
Azure Virtual Desktop experience.
VMware vSphere experience.

Incident management

Monitor daily ticket intake for the team.
Manage/resolve incidents based on priority.

Advanced Endpoint Administration

Advanced knowledge of end point security functions and responsibilities, such as; patching, anti-virus, encryption, etc.
Experience with Microsoft / Ivanti EPM suite or equivalent system management tool.

Experience leading and supporting large scale desktop product implementations (i.e., Office365, Windows 10, SharePoint, Teams, OneDrive, Crowdstrike, etc.)
Strong communication/organizational skills to include documentation (SOPs, Project planning, User Instructions, etc.).
Self-starter with a strategic mindset and ability to work in a fast paced, agile team environment.
Understanding of project management methodologies.
Desired:
Ability to design, develop and implement automation (Batch, VBScript, PowerShell) in a MS Windows desktop environment is desired.
Identity and access management (Ivanti Identity Director, Avecto, BeyondTrust) is desirable
Apple MacOS experience and administration is desirable
Experience with software deployment: MSI, packaging tools (i.e., Pace Suite, Admin Studio Pro) a plus.


ABOUT REVEL IT:
Revel IT (formerly known as Fast Switch) is one of the fastest-growing, privately held, IT Staffing companies in the nation. Our client base includes 32% of the Fortune 25. We have major offices in Dublin, OH, Phoenix, AZ, Los Angeles, CA, and Austin, TX and are rapidly expanding into new markets from coast to coast.

WHY REVEL IT:
In addition to standard health and 401k benefits, we offer referral bonuses and training/continuing education opportunities.
5-year client retention: 99%
No. 1 supplier with customers: 53%
Top 3 supplier with customers: 77%
Consultant retention: 94%

Revel IT is an Equal Opportunity Employer. Revel IT does not discriminate on the basis of race, religion, color, sex, gender identity, sexual orientation, age, non-disqualifying physical or mental disability, national origin, veteran status or any other basis covered by appropriate law. All employment is decided on the basis of qualifications, merit, and business need.
#gdr4900