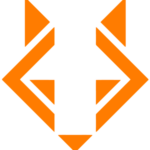 Revel IT
We are currently seeking a Workday Technology Specialist for a full-time opportunity as a member of the Enterprise Data and Analytics team.

**Estimated salary: Up to $140K/yr.

Workday Technology Specialist Job Summary:
This role uses HealthCare Domain knowledge to assist and work closely with the leadership Team in designing, architecting and developing data warehousing solutions catering to the current landscape across different hospitals and bringing the data solutions together to serve the Enterprise.
The Workday Technology Specialist interfaces with business teams and other Technologists to develop the right solutions for the business that are flexible and scalable.
He /She must be a self-driven individual who can work with data stewards, Technology leads, Developers and stakeholders across the health system and mentor other data analysts, Data Engineers, and Report writers on Data Management side in the team.
The individual in this role must bring a strong combination of Business, Architecture, and Technology acumen and be able to provide solutions that balance the unique needs of both the business and technology.
Required Qualifications:
Bachelor's degree required.
5-8 years work experience required Workday HCM, Finance and Supply Chain. (Design, Architecture, Reporting, integration and Security with Workday)
Workday technical Reports, EIB, Studio, Core Connectors

Workday Functional Core HCM, Benefits, Absence, Time Tracking, US Payroll
Experience implementing and supporting Workday Finance and one or more associated modules
Financial Accounting, Suppliers, Customers, Projects and Time tracking
Proficient in business processes within Supply Chain Management involving purchasing, receiving & storing, managing and using, and replenishment.
Workday security implementation/configuration support experience.
Expertise in Designing, developing and Security in Workday systems along with other data governance initiatives.
Extensive experience for collecting business requirements from customers and aligning them with organization objectives and direction.

Competencies:
Decision Making: Ability to make decisions that are guided by precedents, policies and objectives. Regularly makes decisions and recommendations on issues affecting a department or functional area.
Problem Solving: Ability to address problems that are highly varied, complex and often non-recurring, requiring staff input, innovative, creative, and Lean diagnostic techniques to resolve issues.
Independence of Action: Ability to set goals and determines how to accomplish defined results with some guidelines. Manager/Director provides broad guidance and overall direction.
Written Communications: Ability to summarize and communicate in English moderately complex information in varied written formats to internal and external customers.
Oral Communications: Ability to comprehend and communicate complex verbal information in English to medical center staff, patients, families and external customers.
Knowledge: Ability to demonstrate in-depth knowledge of concepts, practices and policies with the ability to use them in complex varied situations.
Team Work: Ability to lead collaborative teams for larger projects or groups both internal and external to the Medical Center and across functional areas. Results have implications for the management and operations of multiple areas of the organization.
Customer Service: Ability to provide a high level of customer service to patients, visitors, staff and external customers in a professional, service-oriented, respectful manner using skills in active listening and problem solving. Ability to remain calm in stressful situations.
Reference: 905939

Don't meet every single requirement? Studies have shown that women and people of color are less likely to apply to jobs unless they meet every qualification. At Revel IT, we are dedicated to building a diverse, inclusive, and authentic workplace, so if you're excited about this role, but your experience doesn't align perfectly with every qualification in the description, we encourage you to apply anyway. You might be the right candidate for this or our other open roles!
Revel IT is an Equal Opportunity Employer. Revel IT does not discriminate on the basis of race, religion, color, sex, gender identity, sexual orientation, age, non-disqualifying physical or mental disability, national origin, veteran status or any other basis covered by appropriate law. All employment is decided on the basis of qualifications, merit, and business need.
#gdr4900