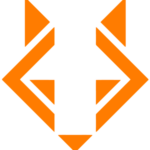 Revel IT
Our client has a remote(EST Only) contract opportunity for a Web Architect.

Web Architect

The Role
The person will work closely with multiple IT and business teams in the US and other regions to ensure proper implementation of the digital transformation initiatives, primarily focused on the transformation of the client's website.
The goal is to have a much-improved user and customer experience, security features, WCAG compliance and the best possible system performance.
This is an architect role so a certain degree of maturity, contextual understanding and superior problem-solving abilities is crucial for this role.

What You'll Do:
Provide technical leadership to developers for the development/transformation of client.
Contribute towards architecting the best possible technical solution for client
Be hands-on developer whenever demand arises
Interact with IT leadership, other IT stakeholders, business analysts, Web team, and other business teams to understand their requirements and priorities
Architect and develop a best-in-class solution with strong focus on security, WCAG compliance and system performance aspects
Understand the entire IT landscape and the related data integrations and system integrations requirements
Perform WCAG compliance assessment and provide audit remediations
Consolidate different websites acquired through mergers and acquisitions
Collaborate with the rest of the IT team and Web team to participate in various assessments and audits

Requirements:
Bachelor's degree in Engineering, Management Information Systems, Computer Science, Math, or other similar degree
5+ years of experience as a WordPress Developer
3+ years of experience as a Web Architect/WordPress Architect
Overall 8+ years of hands-on experience with WordPress development
Must have experience in integrating WordPress solution with other data sources and systems
Should be well versed with WordPress, PHP, HTML, CSS, MYSQL, JavaScript, jQuery
Must have good understanding of MVC (Model-View-Controller) architectural pattern and experience in Laravel or similar frameworks
Good exposure in WordPress Hierarchy structure, both – WordPress template hierarchy and WordPress theme hierarchy
Ability to build a highly scalable, secure and WCAG compliant website from ground -up
Should be able to create own themes based on requirements from wireframes
Have good experience in Design Pattern, Customization of themes & plugins
A lot of passion for problem-solving, programming & web-development
Must have a very sound conceptual understanding of WordPress architecture and website development principles, frameworks and methodologies
Good understanding of WCAG (Web Content Accessibility Guidelines) published by WAI of the W3C
Experience of participating in compliance enablement, audits and providing audit remediations
Familiarity with Agile Methodologies
Experience in developing E-Commerce websites
Should have good understanding on Search Engine Optimization (SEO)
Basic time management skills
Good verbal and written communication skills

Nice to Have:
A lot of passion for problem-solving, programming & web-development
Familiarity with Agile Methodologies
Experience in Headless WordPress implementation with Gatsby or any other similar front-end technology
Experience in helping marketing web content teams in defining website best practices and governance processes
Reference: 889276

ABOUT REVEL IT:
Revel IT (formerly known as Fast Switch) is one of the fastest-growing, privately held, IT Staffing companies in the nation. Our client base includes 32% of the Fortune 25. We have major offices in Dublin, OH, Phoenix, AZ, Los Angeles, CA, and Austin, TX and are rapidly expanding into new markets from coast to coast.

WHY REVEL IT:
In addition to standard health and 401k benefits, we offer referral bonuses and training/continuing education opportunities.
5-year client retention: 99%
No. 1 supplier with customers: 53%
Top 3 supplier with customers: 77%
Consultant retention: 94%

Revel IT is an Equal Opportunity Employer. Revel IT does not discriminate on the basis of race, religion, color, sex, gender identity, sexual orientation, age, non-disqualifying physical or mental disability, national origin, veteran status or any other basis covered by appropriate law. All employment is decided on the basis of qualifications, merit, and business need.
#gdr4900