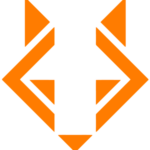 Revel IT
OUR GOAL:
Treat our consultants and clients the way we would like others to treat us!

Interested in joining our team? Check out the opportunity below and apply today!

We are looking for a remote contractor for the role of Video QA Analyst. We are seeking someone who is experienced with Video Player app testing, knowledgeable in agile scrum methodology who can be an active participant in all scrum rituals, and be able to troubleshoot independently. Live television coverage is preferred but not mandatory.

This role requires going beyond running test cases, as hires will be responsible for ensuring requirements of the Technology Operations team are being met. In addition to meeting clients and users' app expectations, Tech Ops representatives will work closely with product management, developers, and engineering.
Qualifications:
Bachelor's level degree or equivalent experience
2+ years of video streaming QA experience. VOD and Live tv
Highly experienced with JIRA or other bug ticketing software
Active experience with Agile scrum methodology
Knowledgeable of network traffic software such as Charles
Very high attention to detail
Ability to juggle multiple projects
Desire to learn the backend process of video delivery

Your Day-to-Day:
Working with leads and managers on testing new features and Technology Tools
Testing multiple videos and other video related projects on multiple platform
Writing bugs and verifying fixes from Video Operations Engineering and Developers team
Actively participating in team meetings and sprint planning
Ensuring metadata, art work, and areas of where the event will be present are correct and in working order
Assist other teams in testing assets and live events when applicable across multi-platforms

Key Projects:
Backend video infrastructure changes
HD, 4K, HDR, Dolby Vision, Surround Sound, and Dolby Atmos testing
High Profile Events like NFL games and the Super Bowl coverage
Various Television and Movie releases from Nickelodeon, BET, CBS, MTV, VH1, Comedy Central, Smithsonian, and Paramount Plus exclusives
New Technology/ Tools & Feature Releases

Reference: 878888

ABOUT REVEL IT:
Revel IT (formerly known as Fast Switch) is one of the fastest-growing, privately held, IT Staffing companies in the nation. Our client base includes 32% of the Fortune 25. We have major offices in Dublin, OH, Phoenix, AZ, Los Angeles, CA, and Austin, TX and are rapidly expanding into new markets from coast to coast.

WHY REVEL IT:
In addition to standard health and 401k benefits, we offer referral bonuses and training/continuing education opportunities.
5-year client retention: 99%
No. 1 supplier with customers: 53%
Top 3 supplier with customers: 77%
Consultant retention: 94%

Revel IT is an Equal Opportunity Employer. Revel IT does not discriminate on the basis of race, religion, color, sex, gender identity, sexual orientation, age, non-disqualifying physical or mental disability, national origin, veteran status or any other basis covered by appropriate law. All employment is decided on the basis of qualifications, merit, and business need.
#gdr4900