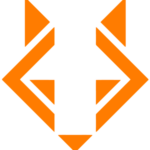 Revel IT
Our Greer, SC client has a contract opportunity for a Testing Specialist who ensures the timely and complete execution of all test related activities, both in projects and maintenance. Plans, controls, estimates, monitors and reports all test activities during all project phases.

Testing Specialist
Position Responsibilities/Accountabilities:
Coordinates test strategy, test planning and all testing deliverables using Agile methodology/iternative processes.
Identifies and manages test risks.
Conducts and coordinates UAT meetings with business users to identify cross functional integrated scenarios.
Defines and updates the project specific test plan.
Ensures availability and quality of functional and non-functional requirements.
Plans and controls the creation of functional and non-functional test cases.
Coordinates and identifies test data sets for IT testing and UAT.
Conducts meetings with project team members to answer testing questions.
Conducts and communicates daily status/defect meetings.
Ensures training of the persons involved in testing. Sets up the test management tool.
Works closely with Release Management team on "Go, "No-Go" status before the quarterly release.
Keeps all stakeholders informed on testing activities through a structured process and need-to-know basis.
Conducts test training to technical and business users as needed.
Performs other duties as assigned by Client's Operations Supervisor.

Education:
BA/BS Degree in Information Technology, Computer Science or related field
or the equivalent of 4 years of professional experience in an IT application.

Experience:
3+ years of experience using a variety of languages and technologies preferred (preferably HP ALM, Mercury's WinRunner® LoadRunner ®, & Quality Center®, Expert Level WinRunner®6.0 – 7.6, Test Director®6.0- 8.0, Test Director Administration, C++, JAVA, HTML,
JSP, J2EE, SQL, Oracle, UNIX/LINUX).
3 + years of experience planning, analyzing, designing, testing, implementing, documenting and/or training in a variety of SAP areas (preferably Warehouse Management, Yard Management and/or Inbound Logistics).
3+ years of experience in Test Management.
3+ years experience working in a customer service orientated environment.
3+ years experience working in a team-oriented, collaborative environment.
Knowledge/Skills/Abilities:
3+ years of functional knowledge in systems in area of responsibility such
3+ years of functional knowledge in systems in area of responsibility such as SAP R/3 related modules or production systems.
3+ years of experience executing and communicating project plans.
3+ years of knowledge of the Systems Development Life Cycle.
3+ years of knowledge of IT infrastructure components including Operating Systems, Networks, Databases, Internet Technologies, etc.
1+ years of experience communicating ideas in both technical and user-friendly language.

Reference: 891312

ABOUT REVEL IT:
Revel IT (formerly known as Fast Switch) is one of the fastest-growing, privately held, IT Staffing companies in the nation. Our client base includes 32% of the Fortune 25. We have major offices in Dublin, OH, Phoenix, AZ, Los Angeles, CA, and Austin, TX and are rapidly expanding into new markets from coast to coast.

WHY REVEL IT:
In addition to standard health and 401k benefits, we offer referral bonuses and training/continuing education opportunities.
5-year client retention: 99%
No. 1 supplier with customers: 53%
Top 3 supplier with customers: 77%
Consultant retention: 94%

Revel IT is an Equal Opportunity Employer. Revel IT does not discriminate on the basis of race, religion, color, sex, gender identity, sexual orientation, age, non-disqualifying physical or mental disability, national origin, veteran status or any other basis covered by appropriate law. All employment is decided on the basis of qualifications, merit, and business need.
#gdr4900