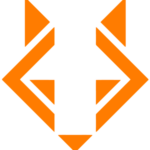 Revel IT
OUR GOAL:
Treat our consultants and clients the way we would like others to treat us!

Interested in joining our team? Check out the opportunity below and apply today!

Reference: 716768

We have a remote contract opening for a Telecommunications Build Engineer who will be responsible for designing, implementing, maintaining, and operating client phone systems within established corporate standards and to the benefit of various end users. They are expected to work on a regular basis with internal resources as well as with resources outside of the company.
The successful candidate must possess expert level telecom related technical skills as well as strong interpersonal skills because, not only will the successful candidate be measured on their technical abilities, but they will also be measured on their ability to work well/pro-actively communicate and collaborate effectively with others.
Role Expectations:
They will routinely interact with individuals on their own team, project resources, various vendors, internal leadership, end users, and people on other teams.
Please note that the ability to work nights and weekends is required as is needed for voice build projects.
If local, resource is expected to come into the office as requested. If resource is not local, they are expected to coordinate with Dublin-based resources to address any needs.
The successful candidate must:
Bachelor's Degree in related field or equivalent work experience of 4 – 6 years experience in related field required (8+ preferred)
CCNA Voice certified (or equivalent) required
Possess expert level knowledge of Cisco Unified Communication Manager and Cisco Unity Connection, Cisco 4331 and equivalent ISRs (as they relate to Unified Communication), Cisco VG310s and equivalent analog appliances, Cisco IOS (as it pertains to Unified Communication), internal analog voice installation and troubleshooting, working with fax. modern voice traffic routing, session border controllers (SBCs), basic TCP/IP networking understanding and troubleshooting, T1/E1 CAS voice circuits, PRI voice circuits, working with carrier analog lines, and Session Initiated Protocol (SIP)
Possession of a solid understanding of Ribbon SBCs, Avaya phone systems and Biscom's Faxcom is preferred
Demonstrate a comprehensive knowledge and thorough understanding of how to apply telecommunication concepts, principles, and technology
Possess excellent logic and problem-solving skills that result in the fulfillment of end user requests and the successful resolution of identified issues
Be able and willing to investigate issues cooperatively with vendors to resolve issues
Demonstrate the ability to collaborate well with other team members, members of projects and its related leadership, as well as with outside vendors
Demonstrate the ability to make independent decisions in areas such as purchase, installation, deployment, and support
Demonstrate the ability to follow existing client and Voice Build standards as well as the pro-active initiative to seek out standards where they have not yet been provided
Demonstrate the ability to lead small to large sized telecom projects and oversee cutovers both in person as well as remotely
Possess a functional understanding of Windows and the Microsoft Office suite of applications
Possess a fundamental knowledge of working with servers
Demonstrate a capacity for additional learning necessary for completing new projects
Domestic travel up to 25% or as requested
Client does not provide sponsorship for this opening. Candidates must now and in the future be legally eligible to work in the US for any employer.
A Covid-19 vaccination is required in order to be employed in this position. This includes either:
o 2 doses of the Moderna or Pfizer vaccine
o 1 dose of the Johnson & Johnson vaccine
– In order to be considered "fully vaccinated", a contractor can start an assignment two week after the last dose.


ABOUT REVEL IT:
Revel IT (formerly known as Fast Switch) is one of the fastest-growing, privately held, IT Staffing companies in the nation. Our client base includes 32% of the Fortune 25. We have major offices in Dublin, OH, Phoenix, AZ, Los Angeles, CA, and Austin, TX and are rapidly expanding into new markets from coast to coast.

WHY REVEL IT:
In addition to standard health and 401k benefits, we offer referral bonuses and training/continuing education opportunities.
5-year client retention: 99%
No. 1 supplier with customers: 53%
Top 3 supplier with customers: 77%
Consultant retention: 94%

Revel IT is an Equal Opportunity Employer. Revel IT does not discriminate on the basis of race, religion, color, sex, gender identity, sexual orientation, age, non-disqualifying physical or mental disability, national origin, veteran status or any other basis covered by appropriate law. All employment is decided on the basis of qualifications, merit, and business need.
#gdr4900