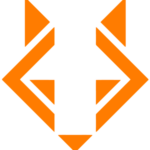 Revel IT
A remote direct hire opportunity is available for a Tech Manager who will oversee a team of 4-5 developers. The role is hands-on in Java and React.
PRIMARY PURPOSE:
To manage activities associated with software development in a business environment; to be responsible for management and development activities for a group, section or product; and to be responsible for feasibility studies, time and cost estimates, and the establishment and implementation of applications, systems and programs.

TECH MANAGER QUALIFICATIONS:

Bachelor's degree with major in IS or Management required. Major in Information Systems or Management strongly preferred.
Ten (10) years of related experience required to include seven (7) years of systems and development experience and three (3) years supervisory or project management experience required.
Thorough knowledge of systems and development and project management
Excellent oral and written communication, including presentation skills
PC literate, including Microsoft Office products
Leadership/management/motivational skills
Strong analytical and interpretive skills
Strong organizational skills
Excellent interpersonal skills
Excellent negotiation skills
Ability to work in a team environment
Ability to meet or exceed Performance Competencies.

ESSENTIAL FUNCTIONS and RESPONSIBILITIES:

Manages software development team(s) and activities associated with project development/implementation as assigned.
Assists in projecting software and hardware requirements across multiple platforms and technologies; displays strong depth of knowledge in specific business subject areas.
Responsible for feasibility studies, time and cost estimates, and the establishment and implementation of new or revised applications, systems and programs.
Consults with and directs colleagues in other information systems sections to coordinate activities.
Prepares and provides activity and progress reports to management regarding the activities of the applications systems and programming section.
Manages development colleagues including answering questions, setting priorities, establishing goals and meeting deadlines.
Responsible for managing timely deliverables for assigned projects, including serving in role of project manager as assigned; ensures all projects follow Sedgwick software development lifecycle (SDLC).
Defines projects through research and discussions or meetings with corporate management, business partners and clients.
Monitors and maintains data integrity.
Performs other duties as assigned.
Supports the organization's quality program(s).
Travels as required.
SUPERVISORY RESPONSIBILITIES:

Administers company personnel policies in all areas and follows company staffing standards and training recommendations.
Interviews, hires and establishes colleague performance development plans; conducts colleague performance reviews.
Provides support, guidance, leadership and motivation to promote maximum performance.
Reference: 880412

Don't meet every single requirement? Studies have shown that women and people of color are less likely to apply to jobs unless they meet every qualification. At Revel IT, we are dedicated to building a diverse, inclusive, and authentic workplace, so if you're excited about this role, but your experience doesn't align perfectly with every qualification in the description, we encourage you to apply anyway. You might be the right candidate for this or our other open roles!
Revel IT is an Equal Opportunity Employer. Revel IT does not discriminate on the basis of race, religion, color, sex, gender identity, sexual orientation, age, non-disqualifying physical or mental disability, national origin, veteran status or any other basis covered by appropriate law. All employment is decided on the basis of qualifications, merit, and business need.
#gdr4900