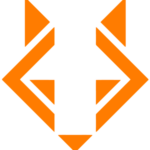 Revel IT
OUR GOAL:
Treat our consultants and clients the way we would like others to treat us!

Interested in joining our team? Check out the opportunity below and apply today!

Reference: 881339

We have an immediate contract opportunity in Columbus, Ohio for a Systems Administrator who will be responsible for performing professional work in the management of setups and administration of back office server systems. This role is also responsible for assisting with the support of the network infrastructure, network documentation, and maintaining network resources. Additionally, the Systems Administrator is responsible for the maintenance of backup operations and disaster recovery support.

**Hybrid work schedule, could be 2 days a week in the office and 3 days remote.

Requirements:
Requires a bachelor's degree in computer science and / or (3) three years of Windows server administration experience, including Active Directory; or an equivalent combination of education and experience in business or public administration.
Current industry certifications, Microsoft (MCP, MCSA, MCSE, Exchange etc.), CompTIA (various), VMware (VCP), and Vendor hardware (Dell, EMC, NetApp, UCS, etc.) certifications preferred.
Strong working knowledge of Active Directory and Federated Services;
Extensive working knowledge of Microsoft Exchange system;
Experience with VMware troubleshooting and maintenance;
Experience with scripting (PowerShell, VB Script);
Experience with NetApp Clustered Storage Systems;
Experience with Commvault backup solution;
Experience with Genetec Camera Systems
Ability to communicate effectively orally and in writing using all available mediums (i.e., E-mail, voice mail, correspondence); and
Ability to define problems, research issues and develop logical and practical solutions within the framework of general principles in information technology and the policies and procedures of the organization.

Responsibilities:
Additionally, the Systems Administrator is responsible for the maintenance of backup operations and disaster recovery support.
The job oversees the performance of preventative maintenance activities to ensure availability and performance of the infrastructure.
Ensures that necessary changes are made as recommended by the Manager, Systems Administrator and the Systems Engineer participates in the installation and configuration of new servers, storage and applications required by new projects.
Perform daily tasks to ensure Microsoft Windows environment is stable, troubleshoots end user issues for server related problems such as DHCP, DNS, File and Print Services, Security Groups and GPO's;
Experience managing, designing, documenting, and maintaining the corporate Active Directory infrastructure;
Experience with Microsoft Exchange, SharePoint and OneDrive on prem and in the cloud; (must have)
Experience with VMware environment (VmWare Horizon) to ensure performance and high availability of virtual servers in production and test environments;
AWS, Azure and Office 365 monitoring, configuring and maintaining environments;
Monitors server performance using tools such as Solarwinds and vRealize including setup of those tools and updates;
Experience with implementing, configuring, and maintaining backups systems such as Commvault including planning for test restores and other DR testing;
Developing, implementing, and executing monthly patching cycle for all Windows Servers, as well as firmware updates for all systems.
Manages Mobile Connectivity Solutions such as Skype for Business, Jabber Mobile, ActiveSync, and VMware Workspace One;
Ensures standards, SOP's, and IT policies and procedures are followed;
Experience on Linux and SAN Storage Systems, including LUN and CIFS Share Management is nice to have (installing, monitoring, configuring and patching);
Assists as needed with projects for operational transition and system configurations;
Maintains excellent communication between internal IT groups, business units and clients;
Assists on VoIP phone related issues with products such as Jabber, Finesse, Unity, etc;
Work closely with vendors to help maintain, upgrade and troubleshoot application issues;
Utilizes COTA's Service Desk software in opening incidents, change controls and problems, and works closely with Service Desk for escalations;
Responds to escalations from IT Team;
Mentors other System Administrators and Service Desk staff to promote internal development.
Provides availability to 24/7 on-call rotation
**Required to be available through a mobile device via voice and/or data during and outside of normal working hours, at the manager's discretion, and must respond within a reasonable timeframe



ABOUT REVEL IT:
Revel IT (formerly known as Fast Switch) is one of the fastest-growing, privately held, IT Staffing companies in the nation. Our client base includes 32% of the Fortune 25. We have major offices in Dublin, OH, Phoenix, AZ, Los Angeles, CA, and Austin, TX and are rapidly expanding into new markets from coast to coast.

WHY REVEL IT:
In addition to standard health and 401k benefits, we offer referral bonuses and training/continuing education opportunities.
5-year client retention: 99%
No. 1 supplier with customers: 53%
Top 3 supplier with customers: 77%
Consultant retention: 94%

Revel IT is an Equal Opportunity Employer. Revel IT does not discriminate on the basis of race, religion, color, sex, gender identity, sexual orientation, age, non-disqualifying physical or mental disability, national origin, veteran status or any other basis covered by appropriate law. All employment is decided on the basis of qualifications, merit, and business need.
#gdr4900