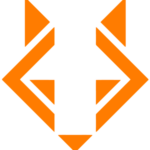 Revel IT
OUR GOAL:
Treat our consultants and clients the way we would like others to treat us!

Interested in joining our team? Check out the opportunity below and apply today!

Reference: 786873

The System Architect (SA) in this contract role in Columbus, Ohio is responsible for designing and building technically complex frameworks to support application development. Additionally, the SA acts as a mentor for application developers both inside and outside of their section and department, guiding the developers on best practices for application development.

Qualifications:
Bachelor's Degree
10+ years' IT experience
5+ years application development in a Microsoft environment
Microsoft .NET, C#
Microsoft BizTalk application server
Development of architectural designs using modeling techniques (UML, flowcharting, etc.)
Strong written, verbal, and visual communication skills.
Microsoft Team Foundation Server
Agile methodologies (particularly Scrum)
Experience in Designing Cloud Native solutions using AWS Services.
Experience in automating the CI/CD setup for Devops teams so they can consume as self service tool (Bash, Groovy ..etc)
Experience in writing terraform or CloudFormation scripts for infrastructure automation
Experience in working different Continuous Integration tools like Jenkins, BitBucket, Sonar and Nexus.
Experience in working any of the programming languages like C#, Java, Python..etc.
Integration experience working with products like MuleSoft, Biztalk
Below additional skills will be added advantage


GitOps Tool experience like Flux or ArgoCD
Microservices Development using .NET Core Framework
Kubernetes Experience with AWS EKS
Knowledge of OpenTelemetry tracing, Prometheus, Grafana
Preferred:

5+ years developing applications using Enterprise Application Integration tools
1+ years' financial services experience
1+ years development in and/or support of Microsoft BizTalk server
1+ years working with offshore providers
Responsibilities:
The SA is expected to have broad experience in technology, with a deep foundation in Microsoft Technologies.
Responsible for researching new technologies and providing recommendations to management around the uptake of those technologies.
Reviews business projects to understand whether they will have a significant technical impact, and provides project estimates for SA resources that will participate on the project.
Additionally, the SA will have input and responsibilities across a range of cross-functional DevOps / Agile areas, including release management and source code management (SCM).
Responsibility for the ongoing development, support, and maintenance of multiple framework components. These framework components include thick-client, web, services, enterprise application integration / service bus, and batch.
This responsibility includes furthering the frameworks by identifying areas for improvement and advancement, and implementing these changes within the frameworks.
Provide cross-functional support for performance issues and application errors.
Provide both specific expertise on frameworks as well as generic expertise for the technology stack.
Help to determine root cause of issues with input from operations and application resources.
Assist the development of architectural designs that implement Systems Architecture frameworks.
Provide guidance to internal and external resources on the appropriate use of these frameworks and technology in support of projects and application maintenance.
Supports the DevOps release management process in an agile and rapidly changing environment.
Fosters the execution of an agile release methodology and assists with all aspects of release management for our entire environment.
Acts as a focal point for cross-functional items that allow the development teams to deliver projects and maintenance in an agile manner. This includes providing deep expertise on agile methodologies, understanding and ensuring the implementation of separation of duties, and the ability to identify cross-functional needs and recommend how those needs can be satisfied
Support efficient work processes: Coordinate day to day activities with team members, leads and mentors other team members, coordinates release planning and off-cycle efforts, resolves/escalate risks and issues, and executes resource planning and time tracking processes
Developing technical solutions that appropriately account for both evolving technology and future business requirements.
Executing in an evolving agile environment


ABOUT REVEL IT:
Revel IT (formerly known as Fast Switch) is one of the fastest-growing, privately held, IT Staffing companies in the nation. Our client base includes 32% of the Fortune 25. We have major offices in Dublin, OH, Phoenix, AZ, Los Angeles, CA, and Austin, TX and are rapidly expanding into new markets from coast to coast.

WHY REVEL IT:
In addition to standard health and 401k benefits, we offer referral bonuses and training/continuing education opportunities.
5-year client retention: 99%
No. 1 supplier with customers: 53%
Top 3 supplier with customers: 77%
Consultant retention: 94%

Revel IT is an Equal Opportunity Employer. Revel IT does not discriminate on the basis of race, religion, color, sex, gender identity, sexual orientation, age, non-disqualifying physical or mental disability, national origin, veteran status or any other basis covered by appropriate law. All employment is decided on the basis of qualifications, merit, and business need.
#gdr4900