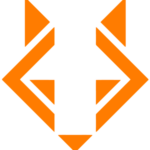 OUR GOAL:
Treat our consultants and clients the way we would like others to treat us!

Interested in joining our team? Check out the opportunity below and apply today!

Our Columbus, Ohio client has a fully onsite contract-to-hire opportunity for a SQL (Azure) DBA. Supporting our internal Application Development group, you will be part of a team responsible for implementing bespoke cutting-edge software solutions for client systems that support manufacturing and planning to supply chain and fulfillment. You will be part of a massive software investment that is powering the global growth of the company, working with technology leaders to implement new innovative technology solutions
Main skills are on premise SQL and Azure SQL Server with some knowledge on doing the sync between them.
Responsibilities:
Responsibility for architecting the environment, creating the environments and making them available to the application team
Work with requirements, developers, and designers to create and maintain databases and T-SQL code, working alongside our software engineers
Leverage cloud-based technologies, microservice architectures, and contemporary design patterns to address business needs
Actively participate in architecture discussions and technology strategy for our solutions
Adhere to the team's software development standards and practices
Collaborate with software engineers through stand-ups, planning, retros, code reviews, and other processes that are part our agile process that supports the client's culture of innovation and continuous improvement
Develop your skills working with our team leads and other mentors
Ensure the smooth delivery of new features and solutions through data migrations, integration testing and deployment
Create solutions that streamline and improve business functions across company
Engage with team members across the organization to successfully execute initiatives

Qualifications:
Bachelor of Science in Computer Science, Data Science Information Systems, Computer Engineering, or related area
Advanced knowledge of SQL Server administration (2012 – 2012)
Expert knowledge of T-SQL development for stored procedures and triggers.
Expertise in RBMS design including creating/modifying stored procedures, tables, views
Demonstrated experience in the administration of Azure (managed and non-managed instances) including the creation of maintenance of Azure servers and databases.
General Azure knowledge including network configuration is a plus
Experience with performance tuning (execution plans, indexes, query statistics) and troubleshooting
Knowledge of use and implementation of SSIS and SSRS
Familiarity with SQL Agent jobs will be helpful
Production experience with database backups/restores/disaster recovery is a plus
Prior work experience with SQL server security (logins, users, roles, permissions)
Detailed understanding of replication architectures including replication and log shipping
Prior exposure to Redgate, SolarWinds, and other third party tools
Ideal candidate has the above experience working in a structured software development environment including version control, sprints, and multi-environment deployment strategies
Must be passionate about database implementations and architectures
Demonstrated interest in willing to learn new technologies and put them into practice
Strong desire to follow best practices and elevate skills through coding support and constructive feedback
Exposure to ERP systems (Microsoft Dynamics), Manufacturing, Warehousing, and/or Fulfillment experience will be helpful for this position
Reference: 957462

Don't meet every single requirement? Studies have shown that women and people of color are less likely to apply to jobs unless they meet every qualification. At Revel IT, we are dedicated to building a diverse, inclusive, and authentic workplace, so if you're excited about this role, but your experience doesn't align perfectly with every qualification in the description, we encourage you to apply anyway. You might be the right candidate for this or our other open roles!
ABOUT REVEL IT:
Revel IT (formerly known as Fast Switch) is one of the fastest-growing, privately held, IT Staffing companies in the nation. Our client base includes 32% of the Fortune 25. We have major offices in Dublin, OH, Phoenix, AZ, Los Angeles, CA, and Austin, TX and are rapidly expanding into new markets from coast to coast.

WHY REVEL IT:
In addition to standard health and 401k benefits, we offer referral bonuses and training/continuing education opportunities.
5-year client retention: 99%
No. 1 supplier with customers: 53%
Top 3 supplier with customers: 77%
Consultant retention: 94%

Revel IT is an Equal Opportunity Employer. Revel IT does not discriminate on the basis of race, religion, color, sex, gender identity, sexual orientation, age, non-disqualifying physical or mental disability, national origin, veteran status or any other basis covered by appropriate law. All employment is decided on the basis of qualifications, merit, and business need.
#gdr4900