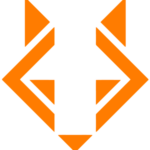 OUR GOAL:
Treat our consultants and clients the way we would like others to treat us!

Interested in joining our team? Check out the opportunity below and apply today!

Our St.Paul, Minnesota client has a contract opportunity for a Software Verification Engineer to join client's Software Verification team.

50% testing and 50% set up, configuring test equipment, and managing the lab.
Degree in computer science, EE, or Biomedical required.
Med device not required but helpful.
New grads okay. 100% onsite

Job Description:
We are seeking high caliber Software Verification Engineer to join our Software Verification team.
The Software Verification Engineer will bring testing expertise to the innovative, and fast-paced verification team.
This high caliber, motivated and passionate individual will be responsible for requirements analysis, test design, test execution, defect issue resolution.

Responsibilities include:
Work independently and as a team member to plan, write, and execute test cases according to client practices, FDA regulatory, and ISO standard procedures.
Design new test suites for new features and functionality.
Perform dry runs and formal Verification activities as required. Setup and configure Test Equipment.
Record and close defects found during V&V activities. Perform requirements, design and tests reviews.

Experience and Education Required:
Bachelors degree in Computer Science, Computer, Electrical or Biomedical Engineering.
Knowledge of software testing. Knowledge of software development lifecycle management tools.
Organized, on-time, quick learner and detailed oriented.
Excellent documentation skills in delivering information that adds value to managements decision-making process.
Experienced in quantitative, analytical, organizational, and follow-up skills.
Polished communicator – written documentation and oral presentations/ discussions/ meetings.
Excellent reputation for building relationships across various levels of an organization.
Energized attitude, proactive thinker and self-starter.
Reference: 970156
ABOUT REVEL IT:
Revel IT (formerly known as Fast Switch) is one of the fastest-growing, privately held, IT Staffing companies in the nation. Our client base includes 32% of the Fortune 25. We have major offices in Dublin, OH, Phoenix, AZ, Los Angeles, CA, and Austin, TX and are rapidly expanding into new markets from coast to coast.

WHY REVEL IT:
In addition to standard health and 401k benefits, we offer referral bonuses and training/continuing education opportunities.
5-year client retention: 99%
No. 1 supplier with customers: 53%
Top 3 supplier with customers: 77%
Consultant retention: 94%

Revel IT is an Equal Opportunity Employer. Revel IT does not discriminate on the basis of race, religion, color, sex, gender identity, sexual orientation, age, non-disqualifying physical or mental disability, national origin, veteran status or any other basis covered by appropriate law. All employment is decided on the basis of qualifications, merit, and business need.
#gdr4900