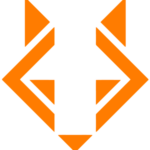 Revel IT
OUR GOAL:
Treat our consultants and clients the way we would like others to treat us!

Interested in joining our team? Check out the opportunity below and apply today!

Reference: 787839

The Software License Analyst in this remote contract position fully owns the evaluation of software requests that support current and future IT requirements. Responsible for evaluating client requests, prioritizing, coordinating case workflow, and managing client escalations.

Job Responsibilities:
Requires working knowledge of software asset management and application of best practices.
Coordinates the fulfillment of detailed service requests and assists in the resolution of advanced problems in high availability environment.
Responsible for license stock review, software deployments, manual software installations, and mass software deliveries that require manual review, assignment, and possible purchase.
May assist with the resolution of advanced issues
Provides innovative solutions for increasing speed to delivery of software.
Coordinates purchases for projects of moderate size and organizational span.
Accounts for budget and cost savings targets throughout the purchasing process
Applies harvesting processes to lend to positive financial outcomes

Qualifications:
Intermediate level of working knowledge of ServiceNow and desktop software license management. BuyNow experience is preferred.
Experience supporting multi-platform environment requests for Windows 10 & 11, Microsoft Office Professional Suites, O365, Microsoft Exchange, Microsoft Edge, Visual Studio, Citrix Access Gateway, Adobe, SQL Server, and many other various software applications.
Two-year degree in Computer Science or equivalent experience in IT software asset management
Able to motivate and direct team members to build productive, cooperative work teams.
Work well both independently and as a member of a high-performance team.
Proactive, innovative, and creative in meeting customer and enterprise needs.
Strong analytical, problem solving, organizational, and planning skills.
Proven ability to effectively collaborate with others, initiate action, and adapt to change
Excellent verbal and written communication skills.
Excellent interpersonal skills.
Ability to work effectively in a team environment.


ABOUT REVEL IT:
Revel IT (formerly known as Fast Switch) is one of the fastest-growing, privately held, IT Staffing companies in the nation. Our client base includes 32% of the Fortune 25. We have major offices in Dublin, OH, Phoenix, AZ, Los Angeles, CA, and Austin, TX and are rapidly expanding into new markets from coast to coast.

WHY REVEL IT:
In addition to standard health and 401k benefits, we offer referral bonuses and training/continuing education opportunities.
5-year client retention: 99%
No. 1 supplier with customers: 53%
Top 3 supplier with customers: 77%
Consultant retention: 94%

Revel IT is an Equal Opportunity Employer. Revel IT does not discriminate on the basis of race, religion, color, sex, gender identity, sexual orientation, age, non-disqualifying physical or mental disability, national origin, veteran status or any other basis covered by appropriate law. All employment is decided on the basis of qualifications, merit, and business need.
#gdr4900