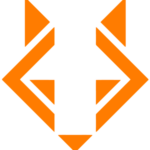 Revel IT
Our client has a full time remote opportunity for a Software Engineer who will work collaboratively with their product team to deliver solutions. You will work in nimble product teams composed of engineers, designers, and product managers that aren't bogged down by project plans and politics, but are empowered to continuously create, test and execute. One of the best parts is after the work is done, you get to see the results of your work in our stores, online and throughout our business. You get to make a difference.

We expect that you have experience in at least some of these:
Spring/Spring Boot (strongly encouraged)
Kotlin/Java (strongly encouraged)
Kafka (sets you apart)
PostgreSQL (any database experience will do)

We expect that you:
Bring at least 3-5 years of professional experience to the table
Work collaboratively with designers, product managers, and engineers
Actively participate in daily standups, pairing sessions, architectural design sessions, and cross-team collaboration meetings
Leverage cutting-edge technologies and modern practices
Build and ship high-quality code at a rapid pace
Take advantage of career development opportunities
Ask questions frequently to accelerate your learning in a complex domain
Review and discuss code with engineering peers and leaders to understand best practices and optimal design patterns
Increase your business acumen to understand why we do what we do
Want to be a part of a collaborative, innovative culture tackling the challenges of scaling our business and serving up new experiences for our athletes
Reference: 878127

Revel IT is an Equal Opportunity Employer. Revel IT does not discriminate on the basis of race, religion, color, sex, gender identity, sexual orientation, age, non-disqualifying physical or mental disability, national origin, veteran status or any other basis covered by appropriate law. All employment is decided on the basis of qualifications, merit, and business need.
#gdr4900