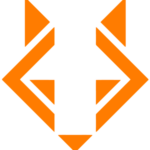 Revel IT
OUR GOAL:
Treat our consultants and clients the way we would like others to treat us!

Interested in joining our team? Check out the opportunity below and apply today!

Our Tulsa, OK client has a contract opportunity for a Software Engineer.

Job Summary:
Responsible to the assigned supervisor for managing a variety of Electric Transmission Substation projects with regards to their protection and control design and implementation.
Exhibit fundamental understanding of high-voltage electrical protection design and implement company's standards.
Candidates should be familiar with electrical substation equipment (transformers, circuit breakers, relays, switches, etc.), and protection schemes (overcurrent, differential, impedance, etc.).
Essential Tasks:
Develop and review P&C (Protection and Control) scopes for electric substation projects.
Prepare and/or review P&C engineering and designs for electrical substation projects.
Participate in project scheduling, resource planning, and cost control for assigned projects.
Provide engineering support for project installation, commissioning, checkout and troubleshooting.
Review, evaluate and provide P&C comments and recommendations on transmission system planning proposals.
Coordinate with transmission customers and interconnected companies on associated protection issues.
Perform activities related to NERC P&C standards.
Provide general P&C technical support, as needed, including the technical interfaces with Telecom, Operations, Transmission Region Operations, Station Engineering, Transmission Planning and Project Management.

Minimum Requirements:
Bachelor's degree in electrical engineering in a program accredited by ABET*; Individuals with a Master's or Doctorate degree in engineering may be considered for entry into the organization at this level.
Two or more years of power grid engineering experience preferred.
*ABET – Engineering Accreditation Commission of the Accreditation Board for Engineering and Technology.
Acceptable alternatives are (1) a Bachelor's degree in engineering (non-ABET), plus a Professional Engineers (PE) license in any state of the U.S. or (2) a Bachelor's degree in engineering (non-ABET) plus a
Reference: 947919
ABOUT REVEL IT:
Revel IT (formerly known as Fast Switch) is one of the fastest-growing, privately held, IT Staffing companies in the nation. Our client base includes 32% of the Fortune 25. We have major offices in Dublin, OH, Phoenix, AZ, Los Angeles, CA, and Austin, TX and are rapidly expanding into new markets from coast to coast.

WHY REVEL IT:
In addition to standard health and 401k benefits, we offer referral bonuses and training/continuing education opportunities.
5-year client retention: 99%
No. 1 supplier with customers: 53%
Top 3 supplier with customers: 77%
Consultant retention: 94%

Revel IT is an Equal Opportunity Employer. Revel IT does not discriminate on the basis of race, religion, color, sex, gender identity, sexual orientation, age, non-disqualifying physical or mental disability, national origin, veteran status or any other basis covered by appropriate law. All employment is decided on the basis of qualifications, merit, and business need.
#gdr4900