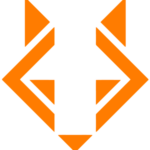 Revel IT
Our Canadian client has a contract opportunity for an Software Developer. The main function of a Developer (Other Specialty) is to design, develop, and implement applications using in-demand languages and technologies (e.g. – WebSphere, Informatica etc.) to support business requirements.

Software Developer
As a software developer in the Infotainment SDV Core Apps Development Team, you will contribute to the development and integration of software features in our automotive Core Applications.
Your contribution will enable customers to connect their personal consumer devices to the vehicle infotainment system as well as providing a user friendly User Interface to control the vehicle infotainment system.

Responsibilities:
Contribute as designer and developer to design, code and release software for Android target
Participate in the implementation Android Framework (AOSP) and Applications and Services.
Participate in improving and maintaining existing Infotainment software
Participate in feature requirements analysis, and test-case design review
Participate in feature prototype building, testing, and refinement
Provide clear and complete documentation based on the definition of the software development process
Collaborate with other engineers by using Scrum/Agile development process.

Job Responsibilities:
Analyze highly complex business requirements; generate technical specifications to design or redesign complex software components and applications
Act as an expert technical resource for modeling, simulation and analysis efforts
Leverage industry best practices to design, test, implement and support a solution
Assure quality, security and compliance requirements are met for supported area
Be flexible and thrive in an evolving environment
Adapt to change quickly and adjust work accordingly in a positive manner

Qualifications:
Bachelor's degree in a technical field such as computer science, computer engineering or related field required
5-7 years experience required
Development experience in needed language or technology (e.g. – WebSphere, Informatica etc.)
Hands on experience in designing, developing and successful deployment of large scale projects from end-to-end
Hands on experience in following the iterative and agile SDLC

Reference: 895897


Vaccination Requirements:


Don't meet every single requirement? Studies have shown that women and people of color are less likely to apply to jobs unless they meet every qualification. At Revel IT, we are dedicated to building a diverse, inclusive, and authentic workplace, so if you're excited about this role, but your experience doesn't align perfectly with every qualification in the description, we encourage you to apply anyway. You might be the right candidate for this or our other open roles!

ABOUT REVEL IT:
Revel IT (formerly known as Fast Switch) is one of the fastest-growing, privately held, IT Staffing companies in the nation. Our client base includes 32% of the Fortune 25. We have major offices in Dublin, OH, Phoenix, AZ, Los Angeles, CA, and Austin, TX, and are rapidly expanding into new markets from coast to coast.

WHY REVEL IT:
In addition to standard health and 401k benefits, we offer referral bonuses and training/continuing education opportunities.
5-year client retention: 99%
No. 1 supplier with customers: 53%
Top 3 supplier with customers: 77%
Consultant retention: 94%

Revel IT is an Equal Opportunity Employer. Revel IT does not discriminate on the basis of race, religion, color, sex, gender identity, sexual orientation, age, non-disqualifying physical or mental disability, national origin, veteran status or any other basis covered by appropriate law. All employment is decided on the basis of qualifications, merit, and business need.
#gdr4900