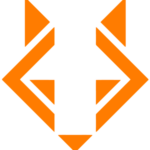 Revel IT
OUR GOAL:
Treat our consultants and clients the way we would like others to treat us!

Interested in joining our team? Check out the opportunity below and apply today!

Reference: 881356

Our client has a remote contract need (possible contract-to-hire) for a Software Architect to drive Smart TV application development. The role will be hands-on and ultimately responsible for the delivery of a global streaming service to several international markets. This is an incredible opportunity to lead teams working on a high profile product launch that is integral to the growth and future of the company.

Responsibilities:
This highly collaborative individual will play an end-to-end role from understanding the goals and roadmaps for the product as well as other engineering teams, through the design and architecture of any solution and the delivery and maintenance of those platforms once in place.
You will participate in the definition of product requirements being able to articulate how the engineering effort will align to those requirements and provide accurate estimates of the effort.
Hands on architecture and development
Propose, review, and maintain key technical decisions, standards, practices, and policies
Collaborate with various teams to execute projects in a timely manner
Collaborate with external partners
Maintain an awareness of best practices in the technology industry and implement as appropriate
Creates and maintains architectural roadmaps to support the implementation of the future architectural vision. Propose migration paths for future strategies.
Creates business and technical architectures, leading the process from conceptual to physical design, specifying functions and documenting effectively.
Conduct complete analysis of complex technical and business problems, including those involving multiple systems, customers, platforms, and technologies.
Continually improves work procedures and processes for the team
Foster a culture of accountability and continuous learning
Mentor and guide team members, provide technical oversight and leadership necessary to accomplish work.
Effectively communicate highly technical information to business partners and staff
Establish architectural principles, recommend design patterns, and mentoring team members in their appropriate application
Key Projects
You will be working closely with US and international engineering teams for the development and expansion of Smart TV applications.
You will participate in technology standards-setting initiatives within the company
You will be architecting modular and scalable applications

Qualifications
10+ years of development experience and expert knowledge of Web and/or application development
Experience working across multiple interdisciplinary teams
Experience working with distributed teams
Experience working with high volume web sites, media companies is a plus
Prior management experience with proven success at leading development teams
Prior experience managing an engineering teams
Experience mentoring and coaching engineers
Successful track record of designing and architecting solutions
Passionate about application performance and knows different techniques to do optimization
10+ years of experience developing applications
5+ years of experience on React framework
5+ years of experience on NodeJS
Experience on tools like Gulp and Webpack and can coach other developers when needed
Experience with Git and can coach other developers when needed
You might also have:
Understanding of edge caching/CDN networks
Experience with caching systems (memcache, redis, akamai, varnish, etc.)
Experience with DevOps, Continuous Integration and build tools.
Experience with cloud based infrastructure
Working knowledge of network protocols like TCP/IP and HTTP and the understanding of what makes a RESTful API great
Prior experience with adaptive video streaming technologies, digital advertising platforms, and/or web analytics integration



ABOUT REVEL IT:
Revel IT (formerly known as Fast Switch) is one of the fastest-growing, privately held, IT Staffing companies in the nation. Our client base includes 32% of the Fortune 25. We have major offices in Dublin, OH, Phoenix, AZ, Los Angeles, CA, and Austin, TX and are rapidly expanding into new markets from coast to coast.

WHY REVEL IT:
In addition to standard health and 401k benefits, we offer referral bonuses and training/continuing education opportunities.
5-year client retention: 99%
No. 1 supplier with customers: 53%
Top 3 supplier with customers: 77%
Consultant retention: 94%

Revel IT is an Equal Opportunity Employer. Revel IT does not discriminate on the basis of race, religion, color, sex, gender identity, sexual orientation, age, non-disqualifying physical or mental disability, national origin, veteran status or any other basis covered by appropriate law. All employment is decided on the basis of qualifications, merit, and business need.
#gdr4900