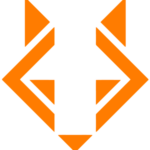 Revel IT
OUR GOAL:
Treat our consultants and clients the way we would like others to treat us!

Interested in joining our team? Check out the opportunity below and apply today!

Reference: 879465

Our client has a remote contract opportunity for a Site Reliability Engineer (SRE) for online television and media focused web properties. This is a great opportunity for a seasoned DevOps Engineer to manage a wide range of existing technology with an opportunity to improve scalability and reliability of our systems.

If you are an engineer interested in new media, social activities and television, this could be the role for you.

Qualifications:
Bachelor's degree or equivalent experience
3+ years managing and monitoring Linux systems
1+ years leading the design and implementation of Cloud systems in AWS/GCP using tools like Terraform, Kubernetes, Puppet, Chef, Jenkins or Ansible.
1+ years' experience programming in a programming language such as Python and Go
On call experience
Attention to detail and ability to manage multiple projects
Demonstrated ability to work with 3rd parties and collaborate on solutions
All candidates must successfully complete a background check prior to starting employment

Role Details:
Support a diverse infrastructure and Kubernetes platform that serves streaming products within the cloud.
You thrive on automation, self healing, performance, high availability & uptime.
You love systems that are well run and thrive on creating systems that are reliable, documented and monitored across multiple metrics.
You love CI/CD and think releases should happen multiple times a day.
You have experience with being on-call and thrive on ownership and systems
Lead the design & implementation of a public Cloud infrastructure including CI/CD, provisioning, sizing, and Infrastructure as code
Focus on managing large scale Databases comprising of OLTP and No-SQL instances
Support development teams across multiple environments in an Agile environment
Build and manage infrastructure at large scale
Build self-healing systems with advanced techniques
Additional other duties and responsibilities, as assigned

Key Projects:
Lead the modernization of our database infrastructure
Implementation of Infrastructure as Code for provisioning using tools such as Terraform and Kubernetes
Work with development teams on re-architecture of existing systems in the cloud

You may also have:
Past experience working on public clouds like AWS or GCP


ABOUT REVEL IT:
Revel IT (formerly known as Fast Switch) is one of the fastest-growing, privately held, IT Staffing companies in the nation. Our client base includes 32% of the Fortune 25. We have major offices in Dublin, OH, Phoenix, AZ, Los Angeles, CA, and Austin, TX and are rapidly expanding into new markets from coast to coast.

WHY REVEL IT:
In addition to standard health and 401k benefits, we offer referral bonuses and training/continuing education opportunities.
5-year client retention: 99%
No. 1 supplier with customers: 53%
Top 3 supplier with customers: 77%
Consultant retention: 94%

Revel IT is an Equal Opportunity Employer. Revel IT does not discriminate on the basis of race, religion, color, sex, gender identity, sexual orientation, age, non-disqualifying physical or mental disability, national origin, veteran status or any other basis covered by appropriate law. All employment is decided on the basis of qualifications, merit, and business need.
#gdr4900