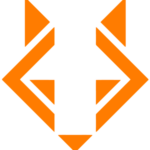 Revel IT
Our Merrillville client has a contract to hire opportunity for a Senior IT Engineer.

Senior IT Engineer
Responsibilities:
Provide end user support to preparation of executive/board meetings
Work with a sense of urgency/timeliness to executive needs/requests
Provide guidance to executive administrative staff on incident and request processes
Coordinate connectivity issues with on-site network team
Maintain current stock of executive device travel package
Coordinate with relevant EUS field technicians prior to executive trips
Provide direct, hands-on, support to executive incidents
Responsible for coordinating issuance/provisioning/configuration of executive end user devices
Assist executives with hosting conference room meetings
Coordinate office moves/reconfiguration with Facilities when necessary
Provide conference room support

Desired skills, qualifications, or certifications:
Demonstrated technical knowledge of Apple iOS, iPad OS, macOS.
Demonstrated technical expertise with management of Apple devices with Microsoft Endpoint Manager (Intune)
Demonstrated technical troubleshooting skills with Microsoft Endpoint Manager (Intune) for application and device registration, compliance, and configuration policies etc.
Demonstrated technical knowledge and troubleshooting expertise with Windows OS and Windows applications.
Proficient with iPhone and iPad support including mobile applications
Proficient with collaboration applications such as Microsoft Teams, Microsoft 365 Apps for Enterprise such as Outlook, Yammer etc.
Proficient with conference room support and conference room technology such as Microsoft Teams Rooms.


Reference: 888836

ABOUT REVEL IT:
Revel IT (formerly known as Fast Switch) is one of the fastest-growing, privately held, IT Staffing companies in the nation. Our client base includes 32% of the Fortune 25. We have major offices in Dublin, OH, Phoenix, AZ, Los Angeles, CA, and Austin, TX and are rapidly expanding into new markets from coast to coast.

WHY REVEL IT:
In addition to standard health and 401k benefits, we offer referral bonuses and training/continuing education opportunities.
5-year client retention: 99%
No. 1 supplier with customers: 53%
Top 3 supplier with customers: 77%
Consultant retention: 94%

Revel IT is an Equal Opportunity Employer. Revel IT does not discriminate on the basis of race, religion, color, sex, gender identity, sexual orientation, age, non-disqualifying physical or mental disability, national origin, veteran status or any other basis covered by appropriate law. All employment is decided on the basis of qualifications, merit, and business need.
#gdr4900