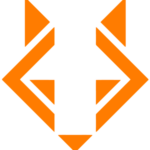 Revel IT
Nashville, TN client has a direct hire opportunity for a Senior Solution Architect who is an experienced technology practitioner and will be responsible for leading the practice of solution planning and design to ensure technical architecture and capabilities are able to support the client's new global Services Network business strategy, goals and objectives.
The role aligns to the Enterprise Architecture group and the Enterprise Architecture group reports to the CIO.





Solution Architecture:

Provide implementation solution and architectural approach for the Service Network Global Platform with strong understanding of various Digital Marketing, Sales, eCommerce and ERP systems
Collaborate and align with functional and technical leaders across all regions
Partnering with Solution and System Architects across technology and functional domains, as well as business alignment teams in different regions
Lead development of solution architecture roadmaps, convert business requirements into an architecture blueprint and conceptual design, based on the defined architecture standards and usage guidelines.
Provide architecture and solution guidance to regional project/program teams in support of solution design and development.
Partner with the Enterprise architect in product selection and process change recommendations.
Enterprise Architecture:

Understand Digital marketing, sales, eCommerce and retail business strategies and how domain specific destination architectures enable the strategy.
Contribute to domain specific destination architectures developed by Enterprise Architects
Contribute to global architectural strategies and roadmaps developed by Enterprise Architects from different regions.
Understand and facilitate alignment of solutions to destination architectures – documenting key architectural decisions and implications of those decisions
Contribute to maturity of the Architecture profession roles, processes and standards.
Bachelor's Degree plus 12 years of IT experience OR Master's Degree plus 10 years of IT experience.
3+ years as a solution architect providing solution architecture guidance for customer facing applications.
3+ years of architecture and design experience with AWS and/or Azure cloud technologies.
2+ years of experience with microservices based architecture and event streaming platforms.
At least one year of experience working with eCommerce applications and related technologies.
At least one year of experience working in challenging global projects with multiple regional deployments.
2+ years in an IT Business Applications Operations/Incident response and/or application governance role.
Strong leadership, teamwork, verbal, written and interpersonal skills.
Ability to form relationships and partner effectively with IT and business stakeholders
Thrives in a result driven environment with passion to innovate and with fast acting decision-making abilities and an agile mindset
Passionate, open minded and excited to work in a complex and evolving environment

Preferred Qualifications:

Working knowledge of systems architectural concepts and frameworks like TOGAF preferred.
Familiar with multiple database platforms – legacy and emerging
Familiar with general coding practices with C, C++, Java, .NET, APIs, orchestration toolsets
Familiar with cloud practices and migration efforts

Reference: 878165

Revel IT is an Equal Opportunity Employer. Revel IT does not discriminate on the basis of race, religion, color, sex, gender identity, sexual orientation, age, non-disqualifying physical or mental disability, national origin, veteran status or any other basis covered by appropriate law. All employment is decided on the basis of qualifications, merit, and business need.
#gdr4900