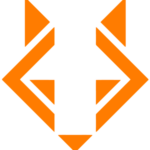 Revel IT
OUR GOAL:
Treat our consultants and clients the way we would like others to treat us!

Interested in joining our team? Check out the opportunity below and apply today!

Reference: 878415

The Senior Software Engineer in this contract role is responsible for system analysis, design, development and testing for their assigned technical product(s) or application(s), within the context of an Agile/DevOps delivery model. In addition, they will extend their DevOps responsibilities to take on Operations topics and may also fill the Agile delivery roles of Business Analyst and Scrum Master.
Key accountabilities of the function:
Analyze business requirements
Perform technical analysis of new and existing systems
Triage and analyze tickets
Develop design documentation and other relevant collateral
Estimate work effort
Support, guide and lead other associates in the understanding of legacy systems Utilize standard practices for development and delivery of projects and maintenance tickets
Coding and configuration
Code reviews and peer consultations
Unit testing and unit test development
System, integration and user acceptance test planning, execution and testing support
Defect management and resolution
Steering providers in the execution of tier 2 support tasks
Resolving escalated support topics
Leveraging and enhancing operations and development tools
Planning and executing upgrades and replacements to ensure that hardware and software components remain supported
Executing ITSM/ITIL processes to ensure ongoing stable operations and alignment with SLAs
Developing technical solutions that appropriately account for both evolving technology and future business requirements.
Executing in an evolving agile environment
Close collaboration with IT colleagues and the Business in the design and implementation of technical solutions.
Performance of activities and interactions with our internal and external customers through verbal or written communication should reflect adherence to the company's core values.
Requirements:
Bachelor's Degree
5 – 10 years' IT experience
3 – 5 years application development in a Microsoft environment
Strong knowledge of common concepts, architectures and processes in software development
Well-versed in dealing with common IT technologies (e.g. Java, .NET, C#, Web, databases, Siebel, or SAP)
Fully proficient in the core technologies used by the client (C#, ASP, ASP.NET, JavaScript, AngularJS, T-SQL)
Familiarity with financial services lease and loan applications
Experience in a multi-location, international environment
Strong written and verbal communication skills, including the ability to sell complex topics with members of management at all levels
Prefer 1 – 2 years' Financial Services industry experience


ABOUT REVEL IT:
Revel IT (formerly known as Fast Switch) is one of the fastest-growing, privately held, IT Staffing companies in the nation. Our client base includes 32% of the Fortune 25. We have major offices in Dublin, OH, Phoenix, AZ, Los Angeles, CA, and Austin, TX and are rapidly expanding into new markets from coast to coast.

WHY REVEL IT:
In addition to standard health and 401k benefits, we offer referral bonuses and training/continuing education opportunities.
5-year client retention: 99%
No. 1 supplier with customers: 53%
Top 3 supplier with customers: 77%
Consultant retention: 94%

Revel IT is an Equal Opportunity Employer. Revel IT does not discriminate on the basis of race, religion, color, sex, gender identity, sexual orientation, age, non-disqualifying physical or mental disability, national origin, veteran status or any other basis covered by appropriate law. All employment is decided on the basis of qualifications, merit, and business need.
#gdr4900