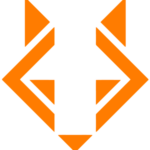 Revel IT
Our client seeks a Senior Site Reliability Engineer for a remote contract role supporting online television and media-focused web properties. The role will support the Kubernetes platform that serves streaming products in the cloud. The team seeks to produce infrastructure that's fast, self-healing, and operates at a global scale. This a great opportunity for a seasoned DevOps engineer to build systems that have that global reach, and which impact millions of users.
About You:
You have a passion for data, and seek to monitor all things! You thrive on designing systems with an eye towards scale, self-healing, and automation as your guiding principles. You believe that documentation is core to good system design. You love CI/CD and think releases should happen multiple times a day. You have experience with being on-call, and seek-out ways to improve the on-call rotation for the team.

Your Day-to-Day:

Support development teams across multiple environments in an Agile environment
Build and manage infrastructure at large scale
Build self-healing and automated systems
Design and build systems to collect, visualize, and store service health indicators
Additional other duties and responsibilities, as assigned
Key Projects:

Implementation of Infrastructure as Code for provisioning using tools such as Terraform and Kubernetes
Work with our development teams on re-architecture of existing systems into the cloud

Qualifications:

Bachelor's degree or equivalent experience
5+ years managing and monitoring Linux systems
2+ years leading the design and implementation of Cloud systems in AWS/GCP using tools like Terraform, Kubernetes, Puppet, Chef, Jenkins or Ansible.
4+ years' experience working with monitoring, logging, and visualization tooling, such as Prometheus, Elasticsearch, and Grafana.
2+ years' experience programming in a programming language such as Java
On call experience
Attention to detail and ability to manage multiple projects
Demonstrated ability to work with 3rd parties and collaborate on solutions
You may also have:

Past experience working on public clouds like AWS or GCP

Reference: 787959

Revel IT is an Equal Opportunity Employer. Revel IT does not discriminate on the basis of race, religion, color, sex, gender identity, sexual orientation, age, non-disqualifying physical or mental disability, national origin, veteran status or any other basis covered by appropriate law. All employment is decided on the basis of qualifications, merit, and business need.
#gdr4900