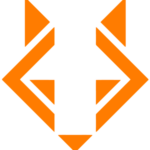 Revel IT
OUR GOAL:
Treat our consultants and clients the way we would like others to treat us!

Interested in joining our team? Check out the opportunity below and apply today!

Our client has a remote contract opportunity for a Senior QA Automation Engineer who is expected to think critically and ensure quality throughout the mobile automation system.

Seeking candidates with 2 of the 3 following skills:
Web: Java/Selenium
Mobile: Java/Appium
API: Java/REST Assured

Senior QA Automation Engineer Basic Qualifications:

4+ years of experience in advanced Java, Appium, Selenium and API automation.
Coaching, training, and mentoring QA engineers and ensuring that quality standards are met across the entire team.
Experience using Jenkins or similar CI/CD tools.
Ability to write/execute test cases/suites for multi-platform application software.
Experience with Postman, Charles Proxy, and/or Rest Assured.
Outstanding communication, organizational and interpersonal skills with both a technical and non-technical audience.
Work to consistently improve testing efficiency – including for regression testing.
Additional Qualifications:

BA/BS in computer science or any related technical field, or equivalent work experience.
Defect testing experience across multiple platforms.
Knowledge of video technologies in both objective C and Java.
Strong understanding of Agile test tools and methodologies.

Job Description:
The ideal candidate will work with developers, product managers, QA team members, and operations team members to ensure deliverables are timely and meet expectations.
This role requires the ability to facilitate and manage mobile automation processes including code quality and making overarching technical decisions, as well as guiding the QA Engineers already working in the automation team.

Senior QA Automation Engineer Responsibilities:

Oversee Associate QA Engineers to ensure code pushed into the repository is high quality and reviewed.
Develop automation code across a variety of mobile and web platforms.
Maintain and adjust the automation roadmap to complement the feature roadmap.
Work closely with the rest of the QA team to ensure most valuable automation coverage.
Analyze and adjust automation architecture to make it scalable across several different platforms as additional features are added.
Collaborate with various Engineering teams to integrate QA systems with all available build systems.
As part of the Sprint team, automate test cases and make sure they are delivered within expected timelines.



ABOUT REVEL IT:
Revel IT (formerly known as Fast Switch) is one of the fastest-growing, privately held, IT Staffing companies in the nation. Our client base includes 32% of the Fortune 25. We have major offices in Dublin, OH, Phoenix, AZ, Los Angeles, CA, and Austin, TX and are rapidly expanding into new markets from coast to coast.

WHY REVEL IT:
In addition to standard health and 401k benefits, we offer referral bonuses and training/continuing education opportunities.
5-year client retention: 99%
No. 1 supplier with customers: 53%
Top 3 supplier with customers: 77%
Consultant retention: 94%

Revel IT is an Equal Opportunity Employer. Revel IT does not discriminate on the basis of race, religion, color, sex, gender identity, sexual orientation, age, non-disqualifying physical or mental disability, national origin, veteran status or any other basis covered by appropriate law. All employment is decided on the basis of qualifications, merit, and business need.
#gdr4900