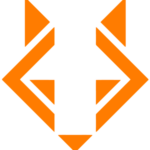 Revel IT
Our client has a remote contract opportunity for a Senior Project Manager who is responsible for the planning, scheduling, and tracking of projects for the Connect platform within client's Digital Platform Group (DPG). These projects may be part of a larger program of projects.

Ideal candidate is a Senior Project Manager with extensive experience s as a scrum master, manager of projects with multiple milestones and dependencies, and who is comfortable with release management.
However, we are open to hiring at the Project Manager level if there is a candidate with less experience but a strong foundation in Agile methodologies, and experience with project planning and dependency management.
Tracking Dependencies: provide examples of the mechanisms used to track dependencies
Scrum of Scrums Concept: This is a concept where a scrum master leads a larger inter-team meeting.
Familiar with the concept of cross-functional teams.

Senior Project Manager
Job Description:
This role will partner with technical product management, engineering, and the business to provide leadership in delivering innovative digital solutions to our customers.
This position will not only focus on the planning, communication and coordination of the project but also beyond the end date to the transitional and operational elements.
This role is accountable to sponsors for schedule and quality of all project elements.
This role will also serve as the Agile advocate and scrum master for one or more new or established Agile teams.
ESSENTIAL ACCOUNTABILITIES:
Champion agile methodologies throughout the development process and adherence to the DPG SDLC. Help set up a brand-new team with successful agile practices. Then act as scrum master to agile teams (most likely 1-2 teams.) Ensure appropriate ceremonies occur with valuable outcomes. Drives continuous team improvement.
Facilitates delivery of a project or projects by ensuring the team drives commitments to completion on time and with quality. Create project plans that may span multiple teams. Manage dependencies within the project.
Ensures projects follow the DPG SDLC including a prioritized backlog, documented delivery plan, iteration 0 and dependency identification.
Own and manage communication plan for projects. Ensure transparency and buy in on key decisions. Proactively removes impediments to ensure successful delivery of team commitments. Drives issue resolution and risk mitigation.
Ensures coordination for the successful release of projects in line with DPG SDLC.
Release manager for scrum teams.
Ensures customer support is appropriately prioritized and SLAs are honored.
Desired Attributes:
In depth knowledge of software development. Ed Tech experience is a plus
Agile project management experience, specifically as a scrum master. Ideally experienced successfully kicking off brand new agile teams.
Experience managing dependencies and project plans
Self-motivated and well-organized; able to prioritize tasks and work well under pressure
Able to work with a wide group of stakeholders in a positive and collaborative manner
Open style of communication to foster efficient flow of ideas and build consensus across the project
Flexible and adaptable to tools and ways of working
Demonstrated skills in leadership, negotiation, conflict management, collaboration, organizational and critical thinking
Growth mindset, adaptable and open to change, interested in improving over time
Positive attitude
Cross-disciplinary understanding of product management and software development a plus.
Capable of influence in a matrix structure where authority may lie elsewhere
Familiarity with JIRA, Confluence, Slack a plus.
Certified Scrum Master (CSM) certification or PMI Agile Certified Practitioner (PMI-ACP) certification is a plus
Ability to travel on occasion
Reference: 898121

ABOUT REVEL IT:
Revel IT (formerly known as Fast Switch) is one of the fastest-growing, privately held, IT Staffing companies in the nation. Our client base includes 32% of the Fortune 25. We have major offices in Dublin, OH, Phoenix, AZ, Los Angeles, CA, and Austin, TX and are rapidly expanding into new markets from coast to coast.

WHY REVEL IT:
In addition to standard health and 401k benefits, we offer referral bonuses and training/continuing education opportunities.
5-year client retention: 99%
No. 1 supplier with customers: 53%
Top 3 supplier with customers: 77%
Consultant retention: 94%

Revel IT is an Equal Opportunity Employer. Revel IT does not discriminate on the basis of race, religion, color, sex, gender identity, sexual orientation, age, non-disqualifying physical or mental disability, national origin, veteran status or any other basis covered by appropriate law. All employment is decided on the basis of qualifications, merit, and business need.
#gdr4900