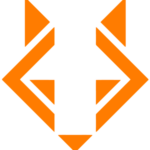 Revel IT
OUR GOAL:
Treat our consultants and clients the way we would like others to treat us!

Interested in joining our team? Check out the opportunity below and apply today!

Our Waukegan, IL client has a contract opportunity for a Senior Project Manager who will manage projects related to migration of Back Office Applications to new ERP system. The IT Project Manager will be responsible for planning, leading, and coordinating activities of technology projects to ensure that project goals are accomplished by performing all project management duties personally or through subordinate supervisors.
Senior Project Manager Qualifications:
Bachelor's degree in computer science or related field from an accredited college/university or equivalent combination of education, training, and experience
Strong project management skills and ability to manage simultaneous projects in a complex environment
Knowledge of IT governance and operations.
Experience of operating effectively in a project management function in a culturally diverse business environment.
Able to work in a dual reporting matrix environment.
Strong project management and planning skills, able to manage simultaneous projects in a complex environment, effectively create and manage project teams, and develop and maintain productive project team environments.
Ability to write concise, informative and compelling documentation.
Strong customer service orientation, able to understand and meet the needs of a diverse client base in a positive and professional manner.
Proactive and result-oriented, with proven ability to priorities and organize a challenging workload, adapting to fit the changing needs of the business
Effective communicator with highly developed verbal and written communication skills, and the ability to explain complex, technical issues in a way that non-technical people can understand.
Excellent interpersonal and leadership skills, with strong collaboration, facilitation and negotiation abilities.
Systems thinking – the ability to see how parts interact with the whole (big picture thinking)
Knowledge of and ability to ensure adherence to project/solution related compliance requirement.
Comfortable with conflict – willingness to challenge 'conventional thinking'
Proficient in delivering presentations and workshops, able to engage and motivate diverse audiences.
Project Manager Responsibilities:
The role holder will keep management, clients and other stakeholders informed of project status and related issues.
Link the business mission, strategy, systems and processes to its IT strategy, and document this using multiple architectural models or views that show how the current and future needs of the client will be met in an efficient, sustainable, agile, and adaptable manner.
Consult with stakeholders, senior management and business leaders and key staff members across the global Abbott business to collect project requirements.
Review project proposals to determine goals, time frame, and procedures for accomplishing project, and allotment of resources.
Develop project plans specifying goals, strategy, scheduling, identification of risks, contingency plans, and allocation of available resources.
Conduct business analysis research to formulate and define technical scope and objectives of projects.
Identify and schedule project deliverables, milestones, and required tasks.
Act as point of contact between business personnel and IT delivery staff; PM is the key liaison between delivery personnel and project owners.
Lead and coordinate activities of project personnel to ensure project progresses on schedule and answer questions related to project detail and deliverables.
Adhere to the project governance framework for project reporting and documentation.
Drive project delivery to meet the agreed scope covering time, quality and budget.
Review status reports prepared by project personnel, modify schedules and plan as required.
Prepare project status reports and keep management, clients, and others informed of project status and related issues.
Confer with project personnel to provide technical advice and resolve problems.
Coordinate and respond to requests for changes from original specifications.
Monitor project results against technical specifications.
Develop and maintain technical and project documentation.
Apply technical knowledge and professional discretion to achieve goals.
Effective record management through documenting meetings, action items and quarterly objectives
Works proactively and uses own initiative to ensure business needs are met effectively
Carries out duties in compliance with established business policies and procedures.
Demonstrates commitment to the development, implementation and effectiveness of applicable Quality Processes as per ISO, FDA, and other regulatory agencies.
Responsible for exhibiting professional behavior with both internal/external business associates that reflects positively on the company and is consistent with the company's policies and practices.
Responsibility to understand and maintain awareness of the quality consequences which may occur from the improper performance of their specific job.
Perform other duties and projects as assigned.

Don't meet every single requirement? Studies have shown that women and people of color are less likely to apply to jobs unless they meet every qualification. At Revel IT, we are dedicated to building a diverse, inclusive, and authentic workplace, so if you're excited about this role, but your experience doesn't align perfectly with every qualification in the description, we encourage you to apply anyway. You might be the right candidate for this or our other open roles!
ABOUT REVEL IT:
Revel IT (formerly known as Fast Switch) is one of the fastest-growing, privately held, IT Staffing companies in the nation. Our client base includes 32% of the Fortune 25. We have major offices in Dublin, OH, Phoenix, AZ, Los Angeles, CA, and Austin, TX and are rapidly expanding into new markets from coast to coast.

WHY REVEL IT:
In addition to standard health and 401k benefits, we offer referral bonuses and training/continuing education opportunities.
5-year client retention: 99%
No. 1 supplier with customers: 53%
Top 3 supplier with customers: 77%
Consultant retention: 94%

Revel IT is an Equal Opportunity Employer. Revel IT does not discriminate on the basis of race, religion, color, sex, gender identity, sexual orientation, age, non-disqualifying physical or mental disability, national origin, veteran status or any other basis covered by appropriate law. All employment is decided on the basis of qualifications, merit, and business need.
#gdr4900