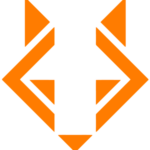 Revel IT
Client is seeking a full time remote Senior Platform Product Manager who will be a customer centric leader who sits within the newly formed team, a cross-functional team, with C-Suite visibility, dedicated to driving the vision of the Marketplace across the organization.

This role will have the exciting opportunity to utilize whole product, design thinking in sculpting both the strategic vision of the Marketplace, as well as the tactical choices needed to pursue the strategy's ambition.

Minimum Qualifications:

Undergraduate degree in business or related field; MBA Preferred
10+ Years of professional experience, with emphasis on Product Management / Product Development; ideally for software, IOT and / or subscription products
Strategic leadership and business transformation
Performance management and OKRS
Design-thinking solutioning and ways of working
Experience of large-scale transformations at global scale
Experience as a people leader
Experience leading complex cross-functional teams, comprised of diverse internal and 3rd party groups
Proficient with financial analysis; able to drive a business case exercise in partnership with finance
Experience with software solutions for automotive, commercial fleets and / or service providers a plus
Exceptional communication skills; comfortable developing content and driving leadership discussions, and effectively leading working teams
High-energy and self-directed
Ability to travel, as needed

Responsibilities:

Responsible for leading the execution of a global marketplace platform, driving stakeholder alignment to ensure operational readiness, and engaging stakeholders and partners to ensure overall platform delivery to market.
Vision and strategy development
Customer-centric POV grounded in market/user research
Hypothesis and solution development
Goal-setting for product using meaningful metrics, KPIs, and quantifiable business outcomes
Collaboration with solution managers and cross-functional product managers to ensure alignment towards program increment (PI) objectives
Representation of industry best practices and market trends in order to maintain competitive advantage
Creates well defined platform features to ensure meeting overall vision and strategy
Provides clarity to development team on specific features and priority at any given time
Ensures that stakeholder organizations are equipped to execute on key aspects of platform operations, including training, sales (direct and indirect through resellers), customer onboarding and platform support
Partners with finance, sales, channel partners and external stakeholders to evolve the platforms services to meet the needs of Bridgestone's customers, channel and integrated partners
Evaluates opportunities to expand through partnership, M&A and commercial agreements. Serves as the business lead in all evaluations and negotiations
Establishes and monitors KPIs to measure the success of platform; provides regular updates to leadership
Presents to leadership team periodically on the overall progress of the global platform including both international and regional teams
Reference: 880415

Revel IT is an Equal Opportunity Employer. Revel IT does not discriminate on the basis of race, religion, color, sex, gender identity, sexual orientation, age, non-disqualifying physical or mental disability, national origin, veteran status or any other basis covered by appropriate law. All employment is decided on the basis of qualifications, merit, and business need.
#gdr4900