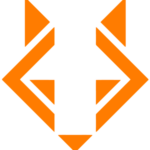 Revel IT
We are looking for a Senior PHP / Drupal Engineer who will embrace our design precepts and will be a collaborative team player able to communicate her/his ideas with colleagues and management.


Senior PHP / Drupal Engineer Requirements:
Full stack PHP and coding knowledge. The team is really looking for someone who has solid grounds on coding and algorithms and can keep up in a fast paced environment.
Drupal experience required.
PHP Engineering, with straight up PHP development
Wider PHP framework usage
Object oriented PHP +
This person will need to be able to work autonomously
Interview process will include coding examples and an exercise
Should have a background within NoSQL/ Solar/ MongoDB/ MySQL/Varnish (Full stack development from end to end)
Primarily will be in PHP but ideally a well-rounded understanding with frameworks and languages

Job Description:
We are looking for the person who can work in a fast-paced environment and has a strong grasp of cutting edge languages and technologies.
The developer will be responsible for requirements gathering, architecting solutions, data modeling, and implementation.
The ideal candidate should have a strong foundation around performance and be driven to deliver high quality products.
Design, build, and support a high performance, scalable, and innovative CMS powering our cross-platform streaming service.
Develop back-end APIs, implement system instrumentation, and provide documentation
Work closely with other engineers and product management teams to meet fixed deadlines.
Work in all phases of a rapid product development life-cycle.

Requirements:
4+ years of full stack web development experience.
Solid PHP, MySQL, Linux, Shell scripting
Understanding of Object Oriented Programming and Design, data structures, and algorithms
Independently design, code, and test technical solutions
Experience working with source control systems; git preferred
Knowledge of open source software
Experience with Drupal 7 or 8 preferred
Experience with NoSQL preferred
Experience with Redis preferred
Experience with Lucene/SOLR preferred
Working knowledge of Docker, Kubernetes, cloud environments (GCP, AWS, etc.) a plus
Web development best practices
Knowledge of modern CMS systems and trends
Clearly articulates thoughts and ideas verbally and/or in writing
Reference: 898174

ABOUT REVEL IT:
Revel IT (formerly known as Fast Switch) is one of the fastest-growing, privately held, IT Staffing companies in the nation. Our client base includes 32% of the Fortune 25. We have major offices in Dublin, OH, Phoenix, AZ, Los Angeles, CA, and Austin, TX and are rapidly expanding into new markets from coast to coast.

WHY REVEL IT:
In addition to standard health and 401k benefits, we offer referral bonuses and training/continuing education opportunities.
5-year client retention: 99%
No. 1 supplier with customers: 53%
Top 3 supplier with customers: 77%
Consultant retention: 94%

Revel IT is an Equal Opportunity Employer. Revel IT does not discriminate on the basis of race, religion, color, sex, gender identity, sexual orientation, age, non-disqualifying physical or mental disability, national origin, veteran status or any other basis covered by appropriate law. All employment is decided on the basis of qualifications, merit, and business need.
#gdr4900