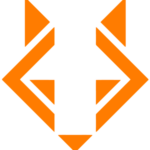 Revel IT
OUR GOAL:
Treat our consultants and clients the way we would like others to treat us!

Interested in joining our team? Check out the opportunity below and apply today!

Reference: 783671

A Senior Network Engineer is needed for an immediate contract opportunity with our Columbus, Ohio client. The role performs professional work in network planning, redesign, and engineering of the organization's enterprise network.
**Hybrid schedule – 2 days a week onsite** Possible Contract-to-Hire
Responsibilities:
Responsible for administration of the Telecommunications system, internet accessibility, and business critical applications and processes.
Performs duties in alignment with the 2019 – 2024 Strategic Plan and in support of the organization's vision.
Maintain a thorough understanding of the basics behind the Internet and its workings (DNS, Security, IP Routing, HTTP, VPN, Email Routing, SPAM, etc.)
Configure and setup Cisco Firewalls, VPN Concentrators and Security appliances for access to vital business applications
Design, setup and configure complex switching environments
Design, setup and configure complex wireless networking that supports open or secured access and the ability to support voice and video applications
Maintain a thorough understanding of Local Area Networking
Assist in the design of multi-server environments including IP address schemes, DNS, WINS, Ether-Channel (Bonding), etc.
Configuring and installing client and server network software for upgrading and maintaining network and telecommunication systems
Maintaining multi-site network operations and software applications, operating systems and regular maintenance with both private and public facilities
Managing assigned projects and program components to deliver services in accordance with established objectives
Responding to inquiries from staff, administrators, service providers, site personnel and outside vendors and etc. to provide technical assistance and support
Supervising the administration of systems and servers related network to ensure availability of services to authorized users
Troubleshooting malfunctions of network hardware and software applications, telephones and security systems to resolve operational issues and restore services
Responsible for the planning, design and engineering of the enterprise network; monitors network performance and capacity
Implements new systems; researches, plans, installs network solutions based upon client's overall direction
Manages Internet accessibility and Cisco based network infrastructure
Installs, configures and utilizes network performance monitoring tools for proactive response to issues and anomalies
Responsible for researching, planning, implementing, and upgrading network security solutions; monitors network for intrusions and security breaches
Configures, builds, maintains and troubleshoots network components and subsystems including but not limited to network core devices, routers, switches, firewalls and virtual switching devices
Troubleshoots and supports user connectivity, equipment, LAN/WAN network issues
Assists Information Technology team in maintaining phone system and designing enhancements to or replacement of the existing system
Ensures the proper management of all network related documentation, password and configuration management
Responds to escalations from IT Team
Provides availability to 24/7 on-call rotation as referenced in the IT Department on-call procedure
Performs other duties as assigned.
May be required to be available through a mobile device via voice and/or data during and outside of normal working hours, at the manager's discretion, and must respond within a reasonable timeframe; and
Regular, predictable and punctual attendance required.
Lead/partner in meetings with other divisions requiring network connectivity for larger projects.
Manage and support other network engineer(s) as needed in the day to day support to ensure all system functionality.
Manage and support the growth of the network engineers.
Act as IT liaison in meetings as needed.
Qualifications:
Requires a Bachelor's Degree in computer science or a related field and five (5) years of previous work experience with various levels of Cisco networking hardware in a Microsoft Windows based environment supporting a 24/7 production environment; or an equivalent combination of education and experience. Experience in public transit administration preferred.
CCNP or CCNA certification preferred.
Technical, analytical and interpersonal skills required
Knowledge of VoIP implementation and support
Maintain network security through proper configuration of VPN and Firewalls;
Strong organizational skills and ability to multi-task in a small business environment
Knowledge of network and server operating systems including familiarity with client-server technology in a Microsoft Windows environment, exchange E-mail server, SQL Database Server, storage systems, disaster recovery and business continuity solution
Skills in verbal and written communication
Skills in human relations
Ability to set and manage multiple and competing priorities effectively for self and team
Ability to define problems, research issues and develop logical and practical solutions within the framework of general principles of information technology and the policies and procedures of the organization.
This position requires exerting up to up to 20 pounds of force occasionally, and/or up to 10 pounds of force to move objects and the following additional physical abilities:

Mental Acuity: Ability to make rational decisions through sound logic and deductive processes.
Speaking: Expressing or exchanging ideas by means of the spoken word including the ability to convey detailed or important spoken instructions to other workers accurately and concisely.
Visual Acuity 1: Have close visual acuity to perform an activity such as: preparing and analyzing data and figures; transcribing; viewing a computer terminal; and/or extensive reading.
Walking: Moving about on foot to accomplish tasks, particularly for long distances or moving from one work site to another.


ABOUT REVEL IT:
Revel IT (formerly known as Fast Switch) is one of the fastest-growing, privately held, IT Staffing companies in the nation. Our client base includes 32% of the Fortune 25. We have major offices in Dublin, OH, Phoenix, AZ, Los Angeles, CA, and Austin, TX and are rapidly expanding into new markets from coast to coast.

WHY REVEL IT:
In addition to standard health and 401k benefits, we offer referral bonuses and training/continuing education opportunities.
5-year client retention: 99%
No. 1 supplier with customers: 53%
Top 3 supplier with customers: 77%
Consultant retention: 94%

Revel IT is an Equal Opportunity Employer. Revel IT does not discriminate on the basis of race, religion, color, sex, gender identity, sexual orientation, age, non-disqualifying physical or mental disability, national origin, veteran status or any other basis covered by appropriate law. All employment is decided on the basis of qualifications, merit, and business need.
#gdr4900