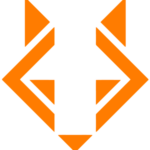 Revel IT
Our Dublin, Ohio client has a contract to hire opportunity for a Senior Network Engineer.
Senior Network Engineer
Job Description:
As a senior data center network engineer at client, you will be responsible for being part of multiple projects and dedicated to the client's Network Data Center infrastructure.
Daily responsibilities will be attending project team meetings, gathering requirements, and translating those into functional network configurations and operational support throughout the project's lifetime.
You will also act as first tier escalation point for those projects.
Flexibility to travel on-site (Dublin, OH) for collaboration and training opportunities is desired.

Basic qualifications:
Minimum 2 to 4 years in an enterprise network environment
Exposure to and familiarity with networking operating systems such as Cisco NXOS, Junos, Arista EOS
Experience with data center fiber and optical technologies such as multi-mode and single-mode
Experience and familiarity with layer 3 routing protocols, i.e., OSPF, EIGRP, and BGP
Experience with configuring/troubleshooting layer 2 technologies that include, spanning-tree (STP),802.1Q, LACP, and VPC/MLAG
IP Address management and configuration utilities such as Infoblox IPAM and Net MRI
Demonstrated knowledge of TCP/IP and layer 4 services as well as DHCP and DNS
Ability to work independently with little oversight or supervision
Detail orientated with the ability to gather network requirements from project calls with different infrastructure or application teams
Ability to work and open trouble tickets with vendors
Ability to be on-site when needed

Preferred qualifications:
Data center fabric technology such as Vx LAN/EVPN (non-ACI)
Knowledge of data center structured cabling
Ability to create and document procedures and topologies such as run books and Visio/Lucid chart diagrams
Network data center operating system upgrades
Experience with cloud networking in Azure, AWS, and GCP
Packet analysis and network visibility fabrics such as Wireshark and Gigamon/Arista DMF
Network monitoring with SNMP or API based tooling
Hypervisor vendors such as VMware/Nutanix
Experience working with Linux and containers such as Docker
Advanced BGP – MP-BGP(v4/v6/EVPN), BGP communities and policies, as well as edge filtering
Working knowledge of IPv6
3 to 5 years in a dedicated data center networking environment

Certifications:
Entry level or intermediate relevant certifications such as CCNA/CCNP/JNCIA/JNCIS/JNCIP or Arista ACE are preferred however consideration will also be given to candidates with equivalent real world experience.

Reference: 887262

ABOUT REVEL IT:
Revel IT (formerly known as Fast Switch) is one of the fastest-growing, privately held, IT Staffing companies in the nation. Our client base includes 32% of the Fortune 25. We have major offices in Dublin, OH, Phoenix, AZ, Los Angeles, CA, and Austin, TX and are rapidly expanding into new markets from coast to coast.

WHY REVEL IT:
In addition to standard health and 401k benefits, we offer referral bonuses and training/continuing education opportunities.
5-year client retention: 99%
No. 1 supplier with customers: 53%
Top 3 supplier with customers: 77%
Consultant retention: 94%

Revel IT is an Equal Opportunity Employer. Revel IT does not discriminate on the basis of race, religion, color, sex, gender identity, sexual orientation, age, non-disqualifying physical or mental disability, national origin, veteran status or any other basis covered by appropriate law. All employment is decided on the basis of qualifications, merit, and business need.
#gdr4900