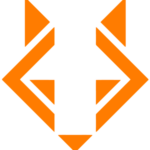 Revel IT
Our Irvine, CA client is in search of a talented Microsoft .NET Developer for their growing team. This role will play a crucial part in the support of an E-Commerce platform and custom-built Microsoft .NET web applications. This is a chance to work on a high-traffic platform and enhance the customer experience for E-Commerce customers. A well-rounded background in server technologies and software solutions is required. A successful candidate will take ownership of development projects and improve upon existing web applications.

Job Functions:

End-to-end development: design, develop, test, and fix bugs
Troubleshoot current code base and apply fixes
Collaborate with development and design teams to create functional and intuitive applications
Work closely with the IT team to design deployment procedures for our products and take ownership of rollouts to assure success
Write C# code for new web applications or perform updates to existing codebases that can be easily understood and maintained
Develop software solutions compliant with enterprise architecture, processes, procedures, and protocol
Qualifications:

Bachelor's degree (preferably in Computer Science) or equivalent experience
Minimum of 7 years of progressive.NET experience
Strong troubleshooting and critical thinking skills
Strong background in multi-tenant single code-base web applications
Version control (GIT)
Strong background in JavaScript, HTML and CSS
Experience developing and supporting enterprise business applications using Microsoft .NET technologies as they apply to Web development (MVC, WCF, REST APls)
Experience with TSQL and Microsoft SQL Server (minimum of 5 years)
Experience working in an Agile SCRUM environment
Experience working with Team City for Deployments
Experience working with AWS (Lambda, OpenSearch/Elastic, SQS, SNS, EC2, AppSync, Glue, etc).
Knowledge of optimized web server configurations and experience scaling web applications
Required Education and Experience:

B.S. in Computer Science or equivalent work experience
Minimum of 7 years of progressive .NET experience
Minimum of 5 years of MS SQL experience
Reference: 879975

Revel IT is an Equal Opportunity Employer. Revel IT does not discriminate on the basis of race, religion, color, sex, gender identity, sexual orientation, age, non-disqualifying physical or mental disability, national origin, veteran status or any other basis covered by appropriate law. All employment is decided on the basis of qualifications, merit, and business need.
#gdr4900