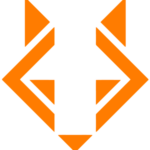 Revel IT
OUR GOAL:
Treat our consultants and clients the way we would like others to treat us!

Interested in joining our team? Check out the opportunity below and apply today!

The Senior Mobile Product Owner in this contract-to-hire role will serve as a key member of the Agile team and works with Product Managers to provide a clear tactical vision of the product that will be built. They focus on the end-user experience, and maintain clarity and focus for the team building the product so that they can deliver.
The Product Owner is the business representative of the customer on the Agile team.
Product Owner Qualifications:
Understands and has experience operating in an Agile framework.
Possesses strong communication and relationship building skills to establish strong cross-functional relationships with IT, Marketing, UX, etc…to help build, release and monitor product features.
Works independently and is self-motivated, capable of executing under uncertainty with multiple priorities in a fast-paced environment.
Skilled at working in Waterfall, Agile, and a hybrid approach of these methodologies.
Product Owner Responsibilities:
Clearly express and prioritize the product backlog items to best achieve goals.
Optimizes and organizes what the Scrum team should be working on.
Leads backlog grooming sessions and ensures the backlog is visible and clear to the team.
Documents new features and story details.
Works with UX on mockups and design.
Defines and launches minimum viable products, adding key features/requirements incrementally.
Troubleshoots issues with the appropriate team members.
Leads agile development teams and standups.
Reviews Functional Requirements and Business Requirements to ensure the development team understands expectations.
Approves user stories before they enter development.
Maintains and enhances current products
Focuses on end-user experience and features that drive the roadmap.
Manages short release cycles to continuously deliver product feature.
Translates Product Manager's strategy into actionable tasks and works with cross-functional agile teams to make sure that they are executing on those requirements.
Partners closely with Product Managers on product strategy and breaking down the roadmap into features and user stories.
Works with the appropriate team members to gather requirements.
Measures business impact and uses data to drive enhancement recommendations.



ABOUT REVEL IT:
Revel IT (formerly known as Fast Switch) is one of the fastest-growing, privately held, IT Staffing companies in the nation. Our client base includes 32% of the Fortune 25. We have major offices in Dublin, OH, Phoenix, AZ, Los Angeles, CA, and Austin, TX and are rapidly expanding into new markets from coast to coast.

WHY REVEL IT:
In addition to standard health and 401k benefits, we offer referral bonuses and training/continuing education opportunities.
5-year client retention: 99%
No. 1 supplier with customers: 53%
Top 3 supplier with customers: 77%
Consultant retention: 94%

Revel IT is an Equal Opportunity Employer. Revel IT does not discriminate on the basis of race, religion, color, sex, gender identity, sexual orientation, age, non-disqualifying physical or mental disability, national origin, veteran status or any other basis covered by appropriate law. All employment is decided on the basis of qualifications, merit, and business need.
#gdr4900