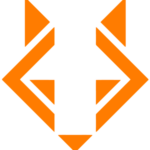 Revel IT
OUR GOAL:
Treat our consultants and clients the way we would like others to treat us!

Interested in joining our team? Check out the opportunity below and apply today!

Reference: 787303

The Senior Mobile Product Owner in this contract-to-hire role will serve as a key member of the Agile team and works with Product Managers to provide a clear tactical vision of the product that will be built. They focus on the end-user experience, and maintain clarity and focus for the team building the product so that they can deliver.
**Open to remote – preferably EST, CST time zones**
Qualifications:
6+ years' experience
5-7 years' experience in retail, financial services, payment, online and mobile platforms; Agile developmental techniques; and 3rd party vendors and oversight of 3rd party vendor integration products
Bachelor's Degree in Product Management, BA, IT
Capable of leading multiple Agile teams as a Product Owner
Native Mobile App experience as a Product Owner and familiar with app installs and launch activities
Experience with highly regulated industries (Financial, Health Care)
Excellent communication skills
Self starter with strong ability to multi task
Ability to work collaboratively
Previous experience with offshore agile development teams is nice to have
Some supervisory experience preferred
Responsibilities:
Works with 2 or more Agile Delivery team(s) to support delivery of new and existing digital capabilities.
Leads the execution process within the Agile development teams and supports implementation and run activities.
Accountability for working with the Product Management and Technology teams to help develop infrastructure, capabilities and solutions in support of the business.
Brings the voice of the customer into Product features, ensures that features delivered are aligned with the intended business and compliance outcome.
Works collaboratively with relevant internal partners (to include Legal, Compliance, Information Technology, and Risk Management) to ensure product offerings are designed, implemented, and managed in compliance with all applicable laws and regulations.
Works closely with cross functional stakeholders to support and influence a long term digital capabilities roadmap, identify new features, and ensure that delivery of the capability is timely, of the highest quality and in line with cost targets.
Consults with business partners to understand current and future business needs requiring multi-platform solutions.
Integrates data analytics, capability metrics, user experience research, competitive and market analysis, and company goals to drive prioritization of capabilities initiatives.
Focuses on ensuring that the product value proposition and desired business capabilities are reflected in the product developed to ensure the success of the business endeavor.
Participates in the creation of business cases and presentations for key internal stakeholders, participates in the capabilities development process, and performs business testing during technical implementations.
Represents business stakeholders to elicit, understand, analyze, document, refine and communicate business needs, so that business and/or technical delivery teams can build effective solutions; requiring a detailed understanding of customer needs, as well as business vision and strategy, to prioritize investment, business value and delivery.
Works collaboratively within multiple evolving development methodologies including iterative Agile and sequential Waterfall programs and projects, and variations thereof.
Serves as the business requirements expert, engaging and managing the work of subject matter specialists from the business.
Serves as the day to day decision maker and provides continual business guidance for the execution team.
Prioritizes the execution team`s work so that it aligns with the sponsor's/business executive's strategies.
Leads, manages or orchestrates activities for completion and proper documentation of business requirements and validating metrics as appropriate for methodology and Enterprise controls.
Works with the business and IT delivery teams to identify and mitigate risks to include business operational risks.
Escalates issues and develops and recommends appropriate solutions.
Assess value, develop epics, and prioritize stories to ensure work focuses on tasks that provide maximum value and are aligned with business strategy.
Is truly ingrained with the Scrum team, building relationships/partnerships.
Although not leading people directly, the Product Owner does lead the Scrum team and values building relationships within the team.
Works with technology partners to ensure the capabilities are stable, operational and meets service level agreements and partners with technology teams on potential improvements if gaps are realized.
Works with business stakeholders during various stages of a product development, including feature and story-level development.
Identify product scope, delivery timelines, and dependencies through managing different cross-functional teams, business partners and stakeholders
Trains and mentors Product Owners and serves as an ambassador for the team in more global training, recruiting and associate engagement effort



ABOUT REVEL IT:
Revel IT (formerly known as Fast Switch) is one of the fastest-growing, privately held, IT Staffing companies in the nation. Our client base includes 32% of the Fortune 25. We have major offices in Dublin, OH, Phoenix, AZ, Los Angeles, CA, and Austin, TX and are rapidly expanding into new markets from coast to coast.

WHY REVEL IT:
In addition to standard health and 401k benefits, we offer referral bonuses and training/continuing education opportunities.
5-year client retention: 99%
No. 1 supplier with customers: 53%
Top 3 supplier with customers: 77%
Consultant retention: 94%

Revel IT is an Equal Opportunity Employer. Revel IT does not discriminate on the basis of race, religion, color, sex, gender identity, sexual orientation, age, non-disqualifying physical or mental disability, national origin, veteran status or any other basis covered by appropriate law. All employment is decided on the basis of qualifications, merit, and business need.
#gdr4900