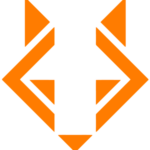 Revel IT
OUR GOAL:
Treat our consultants and clients the way we would like others to treat us!

Interested in joining our team? Check out the opportunity below and apply today!

Reference: 881165

Our Canadian client has a contract opening for a Senior Mobile Developer / Product Owner who will create, refine, maintain and prioritize the Product Team Backlog for assigned components. The ideal candidate is required to perform as Senior Software Developer and Product Owner in a 80 % to 20 % ratio with PO activity to be approximately 20%.

**Needs to be located locally or willing to relocate to be local to Markham. Please note this position is currently remote but will be onsite once in a while**

Product Vision and Backlog Management:
Align releases with Release Date and Content on Program Epic
Collaborate with the Program Management Team to refine the ART/Agile Team program vision and roadmap for the assigned components
Participate in SAFe ceremonies like PI planning, ART meetings, as applicable

Requirements:
Experience coding in Java
Understand Android environment
Product Owner / Collaboration with teams/team members
10 to 12 + years software application development experience in Java or C++ or in any mobile platforms like Android or experience in working with Java on any consumer electronic devices, Embedded system. Embedded Linux, or Embedded Android (in Automotive, Infotainment area or Consumer Electronics or related)
Domain knowledge and experience in software development on the Android system, and must have exposure in various components and layers
Software design and development experience using object-oriented methodologies, data structures, and algorithms
Proficiency in Java or C++ to design and write clean, well-structured and optimal code for embedded systems
Bachelor degree in one of the following: Electrical or Electronics Engineering, Computer Engineering, Embedded Systems Engineering
In depth experience with Scrum/Agile software development process, change management
Good understanding of engineering theory and principles of operation in software and system, software development process
High level of analytical ability where problems are unusual and difficult


ABOUT REVEL IT:
Revel IT (formerly known as Fast Switch) is one of the fastest-growing, privately held, IT Staffing companies in the nation. Our client base includes 32% of the Fortune 25. We have major offices in Dublin, OH, Phoenix, AZ, Los Angeles, CA, and Austin, TX, and are rapidly expanding into new markets from coast to coast.

WHY REVEL IT:
In addition to standard health and 401k benefits, we offer referral bonuses and training/continuing education opportunities.
5-year client retention: 99%
No. 1 supplier with customers: 53%
Top 3 supplier with customers: 77%
Consultant retention: 94%

Revel IT is an Equal Opportunity Employer. Revel IT does not discriminate on the basis of race, religion, color, sex, gender identity, sexual orientation, age, non-disqualifying physical or mental disability, national origin, veteran status or any other basis covered by appropriate law. All employment is decided on the basis of qualifications, merit, and business need.
#gdr4900