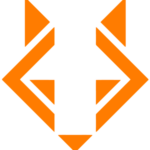 Revel IT
UR GOAL:
Treat our consultants and clients the way we would like others to treat us!

Interested in joining our team? Check out the opportunity below and apply today!

Our client has a remote contract opportunity for a Sr. Java/J2EE Programmer.
Sr. Java/J2EE Programmer Job Description:
Duties are primarily microservices development.
Support common J2EE services and components used for the enablement of SOA.
Design and develop J2EE services based on technical specifications.
Troubleshoot production issues, find root cause, and implement solutions based on analysis.
Work closely with Change Management, Quality Control, and Quality Assurance to ensure full compliance with Software Development Lifecycle process and standards. 24x7x365 reliable support that leverages collective resources to meet service level expectations.

Skills:
Required skills/experience must include strong spring boot experience (PCF/Tanzu experience preferred); serialized asset tracking
Bachelors Degree in Computer Science, Engineering, Management Information Systems, etc. or equivalent IS experience.
At least 3 years' experience in a development and/or IT production support environment.
Experienced building Web Services using J2EE, XML/HTTP, and XML/SOAP.A good understanding of SQL.
Understanding of hardware configuration, installation, and maintenance.
Excellent verbal and written communication skills.
Leadership – Keep senior level staff informed.
Ability to make sound, timely decisions by considering multiple sources of information, seeking out relevant information that may not be within own knowledge base.
Development Lifecycle – Required to follow the established software development lifecycle and ensure that all resources follow it as well.
Maturity – Ability to make appropriate decisions under pressure.
Required to work with internal clients and external vendors in a professional manner.
Must represent the needs and constraints of IT while meeting the needs of the client.
Flexibility Ability to work on multiple initiatives at once.
Expertise in quickly tabling one project and picking up another as priorities change.
Teamwork – Must work with other IT teams (networking, database, engineering, service center, business partners, etc.) to ensure software delivery and support.
Innovation – Ability to recognize and implement opportunities for improvement within existing processes.
Ability to draw on one's experiences without getting mired in the past.
Interpersonal Skills – Must be able to develop and maintain strong relationships with various teams including development, engineering and support.
Must understand the different types of diplomacy required in a variety of situations and be able to communicate effectively across all levels of the organization.
Preferred:

Experience using EPCIS (DSCSA/Pharma Track and Trace preferred);
Pharmaceutical drug manufacturing or distribution systems experience; rfXcel "rTS" or "IRIS" solutions experience preferred.
Any experience with SOA or tools provided to enable SOA (SRR, ESB) is a plus.

Don't meet every single requirement? Studies have shown that women and people of color are less likely to apply to jobs unless they meet every qualification. At Revel IT, we are dedicated to building a diverse, inclusive, and authentic workplace, so if you're excited about this role, but your experience doesn't align perfectly with every qualification in the description, we encourage you to apply anyway. You might be the right candidate for this or our other open roles!

ABOUT REVEL IT:
Revel IT (formerly known as Fast Switch) is one of the fastest-growing, privately held, IT Staffing companies in the nation. Our client base includes 32% of the Fortune 25. We have major offices in Dublin, OH, Phoenix, AZ, Los Angeles, CA, and Austin, TX and are rapidly expanding into new markets from coast to coast.

WHY REVEL IT:
In addition to standard health and 401k benefits, we offer referral bonuses and training/continuing education opportunities.
5-year client retention: 99%
No. 1 supplier with customers: 53%
Top 3 supplier with customers: 77%
Consultant retention: 94%

Revel IT is an Equal Opportunity Employer. Revel IT does not discriminate on the basis of race, religion, color, sex, gender identity, sexual orientation, age, non-disqualifying physical or mental disability, national origin, veteran status or any other basis covered by appropriate law. All employment is decided on the basis of qualifications, merit, and business need.
#gdr4900