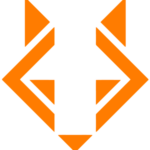 Revel IT
OUR GOAL:
Treat our consultants and clients the way we would like others to treat us!

Interested in joining our team? Check out the opportunity below and apply today!

Our client has a remote contract to hire opportunity for a Senior IT Project Manager who will manage, support and service project assignments through completion; administer procedures and processes that measure and manage customer satisfaction; identify, analyze and report trends; and provide interpretation of report information and make recommendations for improvement.
Senior Project Manager Requirements:
Bachelor's degree from an accredited college or university preferred. Major in Business Administration, Statistics, or Quantitative Analysis and courses in Computer Sciences preferred.
Six (6) years of related experience or equivalent combination of education and experience required to include two (2) years of general business experience with emphasis on data analysis or planning.
Knowledge of related field procedures or insurance-related procedures and/or managed care systems and operations
Good knowledge of project management
Knowledge of data analysis with strong Excel skills
Excellent oral and written communication, including presentation skills
PC literate, including Microsoft Office products
Analytical and interpretive skills
Good organizational skills
Good interpersonal skills
Good negotiation skills
Ability to work in a team environment
Ability to meet or exceed Performance Competencies
Senior Project Manager Responsibilities:
Identifies required resources; researches project data, procedures and history for a thorough understanding of project direction.
Prepares and manages project plans through completion.
Provides data analysis, including identifying and recognizing trends across multiple offices for national client operations.
Monitors and assesses data for accuracy and integrity.
Communicates activity progress to involved parties.
Assists Program Managers to resolve issues that arise.
Delivers oral and written presentations of project results.
Provides training to colleagues as needed.
Helps to transition programs as needed.
Performs other duties as assigned.
Supports the organization's quality program(s).
Travels as required.
SUPERVISORY RESPONSIBILITIES:
Administers company personnel policies in all areas and follows company staffing standards and training recommendations.
Interviews, hires and establishes colleague performance development plans; conducts colleague performance discussions.
Provides support, guidance, leadership and motivation to promote maximum performance.


ABOUT REVEL IT:
Revel IT (formerly known as Fast Switch) is one of the fastest-growing, privately held, IT Staffing companies in the nation. Our client base includes 32% of the Fortune 25. We have major offices in Dublin, OH, Phoenix, AZ, Los Angeles, CA, and Austin, TX and are rapidly expanding into new markets from coast to coast.

WHY REVEL IT:
In addition to standard health and 401k benefits, we offer referral bonuses and training/continuing education opportunities.
5-year client retention: 99%
No. 1 supplier with customers: 53%
Top 3 supplier with customers: 77%
Consultant retention: 94%

Revel IT is an Equal Opportunity Employer. Revel IT does not discriminate on the basis of race, religion, color, sex, gender identity, sexual orientation, age, non-disqualifying physical or mental disability, national origin, veteran status or any other basis covered by appropriate law. All employment is decided on the basis of qualifications, merit, and business need.
#gdr4900