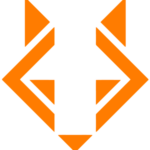 Revel IT
OUR GOAL:
Treat our consultants and clients the way we would like others to treat us!

Interested in joining our team? Check out the opportunity below and apply today!

Reference: 878395

The Senior Digital Systems Specialist in this contract opening in Chicago, IL will be a primary liaison and will be responsible for documenting the IT portfolio of business unit(s) with respect to Digital Technology. This position will help ensure the portfolio enhances organizational strategy through successful, consistent and predictable delivery of programs, projects and applications.
The role will stay aware of the evolution of technologies and considers regulations relevant to the business area. This role will help coordinate across teams and experts to provide insight to the business unit(s) on how to best develop and leverage IT capabilities for the organization(s).
This position is a possible contract to hire.
Qualifications:
Minimum 4 years' experience with application of technology.
Bachelor's degree in computer science, business administration or another discipline relevant for the healthcare industry or equivalent experience.
Minimum 5 years of IT experience in large or midsized multinational healthcare organization.
Strong operational and organizational skills, with a proven ability to effectively meet deadlines and milestones, and establish program/project management governance.
Strong interdisciplinary, intercultural, influence, negotiation and networking skills.
Experience with:

GxP validation
SOX and financial auditing areas.
Vendor management.
Project management.

Strong business acumen with business interaction experience, including establishing and managing relationships across varying levels of the business and operating effectively at management level in a culturally diverse business environment.
Business unit relevant business process knowledge, as related to IT.
Confident communicator, able to explain complex technical concepts in an accessible, understandable way to varied audiences.
Ability to work in a highly dynamic, fast-paced environment with continuous challenges.
Ability to effectively oversee and manage external partner relationships, contracts and service agreements.

Responsibilities:
Functions as the primary point of contact for IT needs for business units with respect to Digital.
Understand and contribute to the business unit strategy and translate business strategy in an aligned IT strategy and portfolio of programs, projects and applications.
Through their close connection to the business they will have a constant awareness of evolving regulatory requirements in the business area(s) and will influence the IT stakeholders and vendors in addressing these evolutions in the most efficient way.
Possesses the ability to assess the overall needs of multiple business units and to negotiate an accepted portfolio meeting the most strategic needs of the BU.
Where needed, they will involve IT business consultants and external technology experts and will advise business unit(s) about similar strategies employed by other similar companies.
Influence and partner with business and IT leaders (Manager, Director, Sr. Director level) to manage and align the IT portfolio.
Partner and collaborate with key IT staff of other Abbott divisions and Corporate functions in order to support cross divisional business initiatives and explore IT synergies and efficiencies.
Agree with management and align with overall global governance on the portfolio of programs, projects, and applications, and ensure that unit long range plan and budgets are aligned while negotiating for and securing resources to meet the long- range needs of the area.
Support IT budgets and project capital/RCE expenditures continually looking for opportunities for cost reductions and cost avoidance.
Operates with goals set by Finance and IT leadership, manages impact on capital budget, expenses and project completion, and understands erroneous decisions would normally result in failure to complete projects critical to major objectives of the business unit.
Partner with Commercial and Digital Director and/or Digital IT Management to coordinate and recommend strategic decisions that impact the business unit, manages initiatives that span virtual teams across the world and cross cultures, resolves issues raised to the governance committees of projects and ensures projects stay in scope.
Develops customer journey/digital touch-point mapping, building and managing web properties as part of an integrated approach and processing improvements to enable more agility with website/mobile/social platforms and using mobile to support operational improvement efforts, customer engagement initiatives/new business opportunities.
Coordinate and support the overhauling customer-facing technology systems and building applications that support the customer engagement model or other digital initiatives.
Establishing digital metrics and measurements.
Understands and helps coordinate the financial implications of applications ranging up to $20MM.
Carries out duties in compliance with established business policies and procedures.
Demonstrates commitment to the development, implementation and effectiveness of applicable Quality Processes as per ISO, FDA, and other regulatory agencies.
Responsible for exhibiting professional behavior with both internal/external business associates that reflects positively on the company and is consistent with the company's policies and practices.
Responsibility to understand and maintain awareness of the quality consequences which may occur from the improper performance of their specific job.
Demonstrates commitment to the development, implementation and effectiveness of applicable Quality Processes as per ISO, FDA, and other regulatory agencies.
Perform other duties and projects as assigned.


ABOUT REVEL IT:
Revel IT (formerly known as Fast Switch) is one of the fastest-growing, privately held, IT Staffing companies in the nation. Our client base includes 32% of the Fortune 25. We have major offices in Dublin, OH, Phoenix, AZ, Los Angeles, CA, and Austin, TX and are rapidly expanding into new markets from coast to coast.

WHY REVEL IT:
In addition to standard health and 401k benefits, we offer referral bonuses and training/continuing education opportunities.
5-year client retention: 99%
No. 1 supplier with customers: 53%
Top 3 supplier with customers: 77%
Consultant retention: 94%

Revel IT is an Equal Opportunity Employer. Revel IT does not discriminate on the basis of race, religion, color, sex, gender identity, sexual orientation, age, non-disqualifying physical or mental disability, national origin, veteran status or any other basis covered by appropriate law. All employment is decided on the basis of qualifications, merit, and business need.
#gdr4900