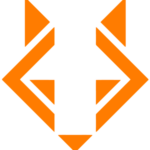 Revel IT
OUR GOAL:
Treat our consultants and clients the way we would like others to treat us!

Interested in joining our team? Check out the opportunity below and apply today!

Our client has a remote contract opportunity for a Sr. Data Quality Analyst. Immediate focus of this role is to support Business Objects migration to Power BI. Candidate will be responsible for analyzing and understanding existing reports, data mapping, identifying any data gaps, validating data quality & metrics and ensuring smooth transition.
Senior Data Quality Analyst Requirements:
5+ years of working experience in IT
3+ years of hands-on SQL experience
2+ years of data quality experience in a data warehouse
2+ years of experience in data profiling
Experience with enterprise data quality monitoring
Experience with data migration & data mapping
Advanced MS Office Suite skills, especially Excel
Strong problem-solving and analytical skills are required
Knowledge of tools used to support data management including data profiling and data quality
Should be able to adapt communication style to suit different audiences such as IT, sales, finance, operations.
Experience with agile methodologies: SCRUM
Working knowledge of BI tools (Power BI)
Knowledge of SAP modules a plus
Business acumen is desirable
Bachelor's degree in statistics, computer science, information management, or similar

Senior Data Quality Analyst Responsibilities:
Maintain data quality standards by proactively measuring data quality metrics and work cross-functionally to improve the quality of data across multiple sources and platforms.
A successful candidate should have a passion for data, is detail oriented, understand technical systems, and can effectively communicate with team members and business stakeholders.
Maintain overall data quality and integrity across the organization. Develop, document, and maintain data quality goals and standards
Review data loaded into the enterprise data warehouse for accuracy
Identify areas for data quality improvement and help to resolve data quality problems through the appropriate choice of error detection and correction, process control and improvement.
Work across functional teams to identify and resolve data issues
Perform data profiling and statistical tests, verifying the integrity of complex datasets
Collaborate with data stewards, data custodians and business partners to define data quality standards for error detection
Assist data engineering team in conjunction with our analytics team to help classify data architecture for use with various reporting tools
As a key member of the Data Quality team access business impact level for data quality issues, determine root causes and make recommendations for long-term solutions.
Work with data engineers to implement and automate data quality related business requirements
Partner with the business to promote data quality overall quality awareness across organization
Define overall data quality KPIs, measurements and reporting standards including escalation of systemic data quality issues
Work with DB and BI developers in unit testing views and stored procedures
Perform data validation and support report validation

Don't meet every single requirement? Studies have shown that women and people of color are less likely to apply to jobs unless they meet every qualification. At Revel IT, we are dedicated to building a diverse, inclusive, and authentic workplace, so if you're excited about this role, but your experience doesn't align perfectly with every qualification in the description, we encourage you to apply anyway. You might be the right candidate for this or our other open roles!

ABOUT REVEL IT:
Revel IT (formerly known as Fast Switch) is one of the fastest-growing, privately held, IT Staffing companies in the nation. Our client base includes 32% of the Fortune 25. We have major offices in Dublin, OH, Phoenix, AZ, Los Angeles, CA, and Austin, TX and are rapidly expanding into new markets from coast to coast.

WHY REVEL IT:
In addition to standard health and 401k benefits, we offer referral bonuses and training/continuing education opportunities.
5-year client retention: 99%
No. 1 supplier with customers: 53%
Top 3 supplier with customers: 77%
Consultant retention: 94%

Revel IT is an Equal Opportunity Employer. Revel IT does not discriminate on the basis of race, religion, color, sex, gender identity, sexual orientation, age, non-disqualifying physical or mental disability, national origin, veteran status or any other basis covered by appropriate law. All employment is decided on the basis of qualifications, merit, and business need.
#gdr4900