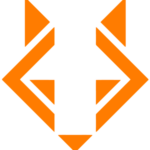 Revel IT
Our Plano, Texas client has a remote contract to hire opportunity for a Senior Data Analyst.
Hard skills required for this role:

Strong experience using Adobe Analytics
Experience being a leader of people
Database query language (SQL, Python, R, etc.)
Data visualization 8+ years of experience Education – Bachelor's Degree Day to day tasks – Provide guidance and assistance to team members, attend project and team meetings, ad hoc analysis

Senior Data Analyst

JOB SUMMARY:

This position works with the Products & Capabilities teams to support definition, development, commercialization and management of new and existing products and capabilities via expertise, management and execution of digital behavioral and performance analytics.
This position is the business owner of our digital site analytics platform, Adobe Analytics.
Minimally, it supports the development of site reporting strategy to track against digital KPIs as established; conducts research and builds expertise in site analytics, executed digital tracking requirements, and prepares and delivers presentations to key internal stakeholders.
The Manager, Digital Analytics will also support investment and selling strategies for in market credit and digital capabilities by supporting or refuting hypotheses via data extracts and analysis, providing data driven insights through understanding of retail, marketing, credit profitability and the interaction of customers/retailers/card issuers across channels.
The role also acts as a SME within the digital analytics domain and provides guidance to junior analysts on the team.
JOB DESCRIPTION:

Includes EJF, Reports to; Working Conditions, Direct Reports, and any distinctions.
Essential Job Functions:
Leadership/Management:
Lead a team of strong analytical and technical professionals who demonstrate solid business acumen, broad thinking, outcome-orientation and nimble approaches to insight generation.
Maintain trusted working relationships with cross-functional peers and leadership while proactively serving the analytical needs of the organization.
Digital Analytics Strategy:

Acts as the Capability Owner for Adobe Analytics platform, creates a high level roadmap;
Defines standards for including analytics for digital capabilities as part of the business requirements process.
Collaborates with Products & Capabilities Marketing teams in roadmap and project planning and development to understand.
Influence and define the overarching strategy for assigned capabilities and create annual capability development plans.
Defines growth strategy for the Digital Analytics organization and strategy and sets forth an executable vision for establishing a deeper Digital Analytics practice across Marketing.
Digital Analytics Management & Analysis:

Acts as the SME/Capability Owner for Adobe Analytics and partners with outside vendors and internal resources to maintain platform.
Collaborates with Capability Managers, Owners, IT and BA's to prioritize the approved work list. Leads analytics capability demos to key stakeholders to gain approval for a successful implementation and delivery of the capability.
Manages standards for digital analytics reporting, creates and publishes KPI dashboards, along with guides on how to interpret data.
Develops detailed analytics (business & technology) requirements, feature definitions and implementation plans for Marketing Products & Capabilities.
With a data driven mindset, influences the development of the user experience for Marketing Products & Capabilities including feature/functionality, interface design, and UX.
Provides support in solving business problems and/or escalated production support issues.
Partners with resources across legal, risk, compliance, InfoSec, and various business units to ensure adherence to regulatory requirements.

Analytics Innovation:

Conducts market research and analysis of Digital Analytics features and technologies, participates in the creation of business cases and presentations for key internal stakeholders, participates in the product development process, and performs business testing during technical implementations.

Minimum Qualifications:

Degree Required: Bachelor's Degree
Area of Study: Analytics, Decision Science, Mathematics

Years of Work Experience Required:

Five or more years
Type / focus of work experience required: Digital analytics reporting tools (Google Analytics, Adobe Analytics), strong understanding on the Internet, online shopping, web design/layout and navigation, advanced excel skills

Preferred Experience:

Degree Preferred: Master's Degree
Area of Study: Analytics, Decision Science, Mathematics

Years of Work Experience Preferred:

Eight or more years with 1-2 years supervisory experience
Type / focus of work experience preferred: Digital analytics, Retail, and/or ecommerce

SKILLS CLOUD:

Digital Analytics
Cross-functional projects
Presentation
Negotiation
Project management
Product management
Marketing
Migration strategies
Reference: 890681

ABOUT REVEL IT:
Revel IT (formerly known as Fast Switch) is one of the fastest-growing, privately held, IT Staffing companies in the nation. Our client base includes 32% of the Fortune 25. We have major offices in Dublin, OH, Phoenix, AZ, Los Angeles, CA, and Austin, TX and are rapidly expanding into new markets from coast to coast.

WHY REVEL IT:
In addition to standard health and 401k benefits, we offer referral bonuses and training/continuing education opportunities.
5-year client retention: 99%
No. 1 supplier with customers: 53%
Top 3 supplier with customers: 77%
Consultant retention: 94%

Revel IT is an Equal Opportunity Employer. Revel IT does not discriminate on the basis of race, religion, color, sex, gender identity, sexual orientation, age, non-disqualifying physical or mental disability, national origin, veteran status or any other basis covered by appropriate law. All employment is decided on the basis of qualifications, merit, and business need.
#gdr4900