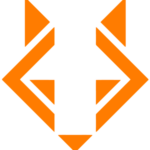 Revel IT
Our client is seeking a Senior Customer Success Manager who can lead post sales engagement with our Enterprise customers in AMS region. This person will ensure customers are satisfied with their purchase and adopting client products. You will play a crucial role in engaging with customers at all levels in the organization and coordinating all the various internal and external constituents. You will be part of a global team with a local responsibility.

Must Haves:
Manufacturing / Industrial SW
CSM Experience
Cloud / SaaS/ CAD/ PLM
Sales Background- AM, AE Biz Dev
Customer Facing

Essential Functions:
Drive true value for customers. Deeply understand the customers' objectives and become a trusted right-hand advisor
Determine how to define, drive, and demonstrate the value (ROI) delivered
Act as central contact person for post-sales activities. Be a Challenger to customers to stay focused on delivering business value
Lead cross functionally to drive customer success. Guide a multidisciplinary team to gain maximum results and successes. Develop and execute adoption strategy/plan. Create customer feedback loop. Help foster culture of Customer Success
Drive alignment with Sales and Renewals teams. Align with Sales on the renewal and expansion strategy for your portfolio of accounts. Work with sales on new opportunities to identify the customer success plan
Exceed your metrics Product Adoption measured by product usage Valuable customer success stories and customer references. Customer Satisfaction measured by NPS
Optimize customer journey. Engage with customers to ensure positive outcomes. Identify opportunities for continuous improvement
Skills and Abilities Required:
Proven customer management skills with large, Enterprise accounts in B2B business (e.g. Aerospace, Consumer Electronics, Automotive…)
An excellent understanding of the product development process and how Siemens tools enable that process. Ability to explain how technology drives business value.
Ability to analyze complex situations, develop associated action plans and lead teams to achieve key objectives
Creative, resourceful, detail-oriented, and highly organized
An analytical and metrics-driven work style
Exceptional executive-level communication, presentation and interpersonal skills
Ability to enlighten your team-mates and constantly enhance our global Success Management concept
Self-starter who thrives under ambiguity in a fast-paced, deadline-oriented environment
Passion for driving business value to customers through new technology
Language skills: the ability to present and communicate to senior leaders both in English
Education and Experience Requirement:
12+ years of Customer Success Management, consulting or sales experience working with enterprise customers
Bachelor's Degree in engineering, IT or equivalent experience required, Master's Degree preferred.
Working Conditions/Physical Requirements:
Ability to travel for customer meetings and internal coordination (20-40%)
Reference: 877551

Revel IT is an Equal Opportunity Employer. Revel IT does not discriminate on the basis of race, religion, color, sex, gender identity, sexual orientation, age, non-disqualifying physical or mental disability, national origin, veteran status or any other basis covered by appropriate law. All employment is decided on the basis of qualifications, merit, and business need.
#gdr4900