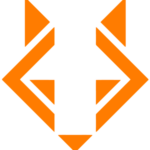 Revel IT
OUR GOAL:
Treat our consultants and clients the way we would like others to treat us!

Interested in joining our team? Check out the opportunity below and apply today!

Reference:

Client in Waukegan, IL seeks a Senior Business Systems Analyst to be a part of a dynamic environment, delivering high value quality critical solutions to multiple business units. The role will serve as the primary liaison between the IT and business areas.
Requirements: Bachelors Degree and 4-7 years of experience.
Responsibilities:
Provides direct support to assigned business area.
Works directly with clients and applies IT and applies IT and business knowledge and experience to develop and understand the business case and business requirements to solve for technology related business problems.
Leads department level initiatives or provides assistance to Program or Project managers on phases of a larger project.
May assist in business relationship management, business strategy and planning, portfolio/demand management.
Responsible for compliance with applicable Corporate and Divisional Policies and procedures.
Applies and executes standard information systems theories, concepts and techniques and assists in the development of standards and procedures.
Partners with Corporate service providers to investigate alternatives, which use existing applications.
May conduct training.
Manages initiatives according to milestones and within budget constraints.
Identifies and implements process improvements.
Independently conceives and develops general approaches to develop business requirements and business case.
Exercises latitude in the approach to problem solving.
Work is reviewed for soundness of business judgment and to determine if overall results and objectives have been achieved.
Determines and develops approach to problem.
Medium/high complexity work.
Errors or failure to achieve expected results may result in project delays or the expenditure of more resources than was planned.
Works with minimal management direction.
Monitors and organizes the efforts of business support staff.
Guides the efforts of less experienced staff.
May have indirect team responsibility.


ABOUT REVEL IT:
Revel IT (formerly known as Fast Switch) is one of the fastest-growing, privately held, IT Staffing companies in the nation. Our client base includes 32% of the Fortune 25. We have major offices in Dublin, OH, Phoenix, AZ, Los Angeles, CA, and Austin, TX and are rapidly expanding into new markets from coast to coast.

WHY REVEL IT:
In addition to standard health and 401k benefits, we offer referral bonuses and training/continuing education opportunities.
5-year client retention: 99%
No. 1 supplier with customers: 53%
Top 3 supplier with customers: 77%
Consultant retention: 94%

Revel IT is an Equal Opportunity Employer. Revel IT does not discriminate on the basis of race, religion, color, sex, gender identity, sexual orientation, age, non-disqualifying physical or mental disability, national origin, veteran status or any other basis covered by appropriate law. All employment is decided on the basis of qualifications, merit, and business need.
#gdr4900