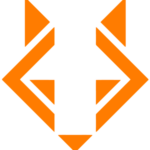 Revel IT
OUR GOAL:
Treat our consultants and clients the way we would like others to treat us!

Interested in joining our team? Check out the opportunity below and apply today!

An immediate remote contract opportunity is available for a Senior Business Analyst who will work closely with key stakeholders, end users and the development team to identify, assess and clearly document business and functional requirements, and be a liaison for digital applications.

This role will translate business and user needs into user stories, essentially "bridge the gap" between the business and the development team. In addition to authoring user stories in an Agile Software Development environment, this person will also need a strong background in information architecture and data analysis.

BUSINESS ANALYST QUALIFICATIONS | EDUCATION:
Bachelor's degree or equivalent real-world experience.
Minimum of 8 years' experience in a digital, business or systems analyst role for a software application.
Proficient with MS Office, Visio and related technologies.
IT or Digital related certifications.

BUSINESS ANALYST RESPONSIBILITIES:
Identify user requirements by researching and analyzing user needs, business objectives, data analytics and working methods.
Plan information architecture by studying product concept, strategy and target users; envisioning architectural scheme, information structure and features, functionality and user-interface design.
Create user scenarios, prepares data models, design information structure, work flows and navigation.
Craft interactive experiences, produces workflow diagram, flowcharts, wireframes and prototypes.
Prepare interaction specifications, navigation rules.
Organize documentation, system information and site maps
Validate information delivery by developing and completing usability test plans; evaluates traffic patterns; studies user feedback.
Requirement analysis, planning, database management.
Ability to solicit feedback from multiple user groups and stakeholders and create complete and valuable user stories with full set of acceptance criteria,
Participate in implementation, testing and validation activities.
Analyze, communicate, test and verify requirements.
Identify opportunities to solve business problems and improve processes.
Work collaboratively with multi-disciplinary teams with a delivery focus in both project and operational environments.
Input requirements into the necessary formats for business sign off as well as into the necessary formats for development and testing cycles.

PREFERRED QUALIFICATIONS:
Documentation and Specification Skills: the ability to create clear and concise documentation utilizing Agile methodologies (Features, User Stories, Acceptance Criteria)
Requirement Management: Take the lead in business cases, planning and monitoring, eliciting requirements, requirements organization and prioritization, translating and simplifying requirements, requirements management and communication, requirements analysis.
Analysis Skills: Use a variety of techniques to analyze the problem and the solution. Examples include use cases, business process models, and decision models.
Information Architecture: conduct and run user research, analyze content and functional needs, understand business goals and synthesize to create visual models, wireframes, and prototypes
Facilitation and Elicitation Skills: The ability to facilitate specific kinds of meetings including interviews, observations, requirement workshops, etc.
Business Analysis Tools: Ability to use office tools such as Word, Excel, PowerPoint, Visio, Outlook, and Azure DevOps
Technical Skills
Have a conceptual technical understanding of databases and complex web applications.
Comprehensive understanding of the Agile software development lifecycle and the ability to navigate requirements throughout the lifecycle.
Programming and database skills a plus.

COMPETENCIES:
Communication Skills: Can facilitate working meetings, ask good questions and absorb what is being said. The ability to be a strong communicator in a virtual setting (via conference calls or web meetings) is equally important.
Problem-Solving Skills: Facilitate a shared understanding of the problem, the possible solutions, and determine the scope of the project.
Critical Thinking Skills: Evaluating multiple options before helping a team settle on a solution. While discovering the problem to be solved, must listen to stakeholder needs but also critically consider those needs and ask probing questions until the real need is surfaced and understood.
Self-Managing: Ability to proactively self-manage the IT and business analysis efforts.


ABOUT REVEL IT:
Revel IT (formerly known as Fast Switch) is one of the fastest-growing, privately held, IT Staffing companies in the nation. Our client base includes 32% of the Fortune 25. We have major offices in Dublin, OH, Phoenix, AZ, Los Angeles, CA, and Austin, TX and are rapidly expanding into new markets from coast to coast.

WHY REVEL IT:
In addition to standard health and 401k benefits, we offer referral bonuses and training/continuing education opportunities.
5-year client retention: 99%
No. 1 supplier with customers: 53%
Top 3 supplier with customers: 77%
Consultant retention: 94%

Revel IT is an Equal Opportunity Employer. Revel IT does not discriminate on the basis of race, religion, color, sex, gender identity, sexual orientation, age, non-disqualifying physical or mental disability, national origin, veteran status or any other basis covered by appropriate law. All employment is decided on the basis of qualifications, merit, and business need.
#gdr4900