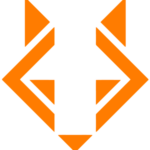 Revel IT
OUR GOAL:
Treat our consultants and clients the way we would like others to treat us!

Interested in joining our team? Check out the opportunity below and apply today!

Our client has a remote contract opportunity for a Senior API Automation Engineer who will align the existing REST Assured API Automation Frameworks for both Web and Mobile API Testing to ensure both platforms use the same Core Module Classes in master branch. Role involves backend, Web Services API Infrastructure work.
Senior API Automation Engineer Requirements:

5+ years of experience
Flexible and a good team member
Sound in Core Java
Responsibilities:
Define the Standards and Best Practices for developing API Tests across platforms; REST Assured/TestNG/Java/Cucumber, OOP, DDT, etc…
Review existing API Endpoints listed in Swagger Engineering Documents for automation candidates
Provide upgrades to tech stacks and/or support on migration issues (Java JDK 17+ Upgrades, REST Assured 4.x, etc…)
Provide Peer Code Reviews on Framework and Common Libraries
Provide Onboarding and Training to Automation Team and Functional QA/Dev when required
Develop API-level Performance Testing using tools like JMeter, Blaze Meter, Gatling, etc…
Provide Performance Monitoring of VOD and Live TV Streams using Third Party Tools

Don't meet every single requirement? Studies have shown that women and people of color are less likely to apply to jobs unless they meet every qualification. At Revel IT, we are dedicated to building a diverse, inclusive, and authentic workplace, so if you're excited about this role, but your experience doesn't align perfectly with every qualification in the description, we encourage you to apply anyway. You might be the right candidate for this or our other open roles!

ABOUT REVEL IT:
Revel IT (formerly known as Fast Switch) is one of the fastest-growing, privately held, IT Staffing companies in the nation. Our client base includes 32% of the Fortune 25. We have major offices in Dublin, OH, Phoenix, AZ, Los Angeles, CA, and Austin, TX and are rapidly expanding into new markets from coast to coast.

WHY REVEL IT:
In addition to standard health and 401k benefits, we offer referral bonuses and training/continuing education opportunities.
5-year client retention: 99%
No. 1 supplier with customers: 53%
Top 3 supplier with customers: 77%
Consultant retention: 94%

Revel IT is an Equal Opportunity Employer. Revel IT does not discriminate on the basis of race, religion, color, sex, gender identity, sexual orientation, age, non-disqualifying physical or mental disability, national origin, veteran status or any other basis covered by appropriate law. All employment is decided on the basis of qualifications, merit, and business need.
#gdr4900