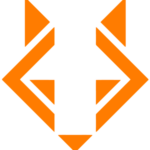 Revel IT
OUR GOAL:
Treat our consultants and clients the way we would like others to treat us!

Interested in joining our team? Check out the opportunity below and apply today!

Reference: 716693

The GIS operations team with our client has a contract opening for a Scrum Master who will be responsible for overseeing the Scrum process, coaching the team, and facilitating transparent & adaptive team culture. The role will facilitate getting the work done without coercion, assigning, or dictating the work.

Responsibilities:
Assessing the Scrum Maturity of the team and coaching the team to higher levels of maturity, at a pace that is sustainable and comfortable for the team and organization
Guides the team and organization on how to use Scrum & agile practices and frameworks.
Leads Daily Scrum, Sprint Review, and planning meetings in a way that ensures full team engagement.
Supporting and educating the Product Owner, especially on refining & maintaining the Product Backlog and performing release planning
Assists in removing impediments to the team's success, such as cultural barriers or logistic challenges, supporting the Product Owner, and ensuring that the team's progress and successes are highly visible to all stakeholders.
Fosters close cooperation across all team members, encourages cross-training and supporting each other.
Facilitates communication and collaboration inside and outside the team.
Shields the team from external interference and ensures the team is fully functional and productive.
Generates Agile mindset in team through conversations, coaching, and role playing exercises.
Builds a trusting and safe environment where problems can be raised without fear of punishment.
Successful delivery of business value
Development of agile team members

Additional Responsibilities:
Will be supported by existing Agile coaches to teach framework

Scrum is closely followed but with the addition of Kanban

Information about the team:

Focused on GIS systems
Fundamental components of ITIL – managing incidents, analyzing problems
Service requests comprise ~80 staff hours' worth of work
Client is putting more heavy investment into GIS over time, so this team's work is crucial
Skills:
Agile is new for this group the Scrum Master will be overseeing, so previous experience is important
Servant-leader with strong communication skills
GIS knowledge is a plus, as these terminologies will be very prevalent in this team's work

General knowledge of distribution and transmission systems from the company to the customer level
More engineering-centric compared to other typical office systems

Past developer experience is a plus

Scrum Master can see which technical practices are right to introduce to the team to
Ideally team will be launched into Agile as soon as Scrum Master is in place
Required
Minimum of 3 years of experience being a Scrum Master
Bachelor's or greater in IT, Computer Science, or a related discipline or equivalent experience
Passion for innovation and "can do" attitude
Able to build a sense of trust and rapport that creates a comfortable & effective workplace.
Able to resolve conflicts within the team before they become an issue, i.e. a strong mediator.
Ability to coach team on agile practices and ensures adherence to agile frameworks to deliver maximum business value on time.
Strong communication skills with ability to communicate complex messages and teach new concepts.
Experience in scheduling and coordinating meetings, identifying risks/dependencies/impediments, and coordinating resources and handling multiple priorities required.
Brings a high-energy and passionate outlook to the job and can influence those around them.
Preferred:
Certified Scrum Master preferred, specifically PSM I and II
Ability to promote innovative thinking and self-improvement within the team.
Confident and skilled at navigating the team through road-blocks to enable completion of Sprint Goals.
Past developer experience is a plus
Experience in agile development, with specific Scrum Master or similar experience preferred
Familiarity with the Energy Industry is preferred
Experience with Professional Scrum with Kanban



ABOUT REVEL IT:
Revel IT (formerly known as Fast Switch) is one of the fastest-growing, privately held, IT Staffing companies in the nation. Our client base includes 32% of the Fortune 25. We have major offices in Dublin, OH, Phoenix, AZ, Los Angeles, CA, and Austin, TX and are rapidly expanding into new markets from coast to coast.

WHY REVEL IT:
In addition to standard health and 401k benefits, we offer referral bonuses and training/continuing education opportunities.
5-year client retention: 99%
No. 1 supplier with customers: 53%
Top 3 supplier with customers: 77%
Consultant retention: 94%

Revel IT is an Equal Opportunity Employer. Revel IT does not discriminate on the basis of race, religion, color, sex, gender identity, sexual orientation, age, non-disqualifying physical or mental disability, national origin, veteran status or any other basis covered by appropriate law. All employment is decided on the basis of qualifications, merit, and business need.
#gdr4900