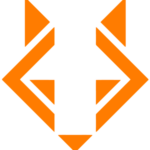 Revel IT
OUR GOAL:
Treat our consultants and clients the way we would like others to treat us!

Interested in joining our team? Check out the opportunity below and apply today!

Our Tucson, Arizona client has a contract opportunity for a Scientist – Investigation and Resolution who is an individual contributor that performs reagent-based or assay-based investigations to determine root cause and finds appropriate solutions to resolve on-market product issues.
**Estimated pay: $42/hr.

Scientist – Investigation and Resolution
Summary:
Scope includes primary stains, advanced staining reagents, special stains, and bulk reagents used for automated H&E, IHC (immunohistochemistry) and ISH (in-situ hybridization) applications.
Collaborates with a technical team of 4 to 8 individuals within an Agile framework.
Works collaboratively across functions including Global Operations or Manufacturing, Complaint Investigation and Resolution, Global Customer Support, Lifecycles, Product Development, Quality, Regulatory, and Global organizations.
Develops and drives a work culture committed to compliance, quality and customer focus.

Responsibilities:
Conducts independent reagent-based or assay-based investigations and resolution projects in alignment with business and compliance needs
Contributes to the technical execution and timeliness of CAPAs/NCRs and on-market support (OMS)
Designs experimental plan to support project objectives
Executes bench experiments; makes detailed and general observations and analyzes data
Prepares technical reports, summaries and quantitative analyses
Maintains complete and accurate records
Normally acts independently for developing methods, techniques and evaluation criteria for obtaining results
Identifies and implements improvements to work processes and laboratory environment
Recognized expert across a wide range of techniques and their application
Works on extremely complex problems in which analysis of situations or data requires an evaluation of intangible variables
Exercises independent judgment in developing methods, techniques and evaluation criteria for obtaining results
Participates or leads cross functional technical teams such as a failure investigation or core team
Works well in a team environment by being a productive project team member, suggesting creative solutions to problems and providing input to project planning
Establishes interfaces across other organizational groups
Trains others in areas of expertise
Troubleshoots problems and institutes corrective action
Prepares and presents experimental procedures and results in group and project teams
Monitors work to ensure quality, and continuously promote Quality First Time
Other duties as assigned by management
Minimum Qualifications:
PhD in Biology/Chemistry/Biochemistry (Preferred)
BS in Biology/Chemistry/Biochemistry or related field with 8 yrs or more demonstrating progressive work experience of increased competencies
MS in Biology/Chemistry/Biochemistry or related field with 3 yrs or more experience
Demonstrated record of accomplishments within a FDA/IVDR regulated environment

Knowledge, Skills, and Abilities:
Knows wide range of experimental techniques and skilled in their applications
Acts independently to determine methods and procedures on new assignments
Capable with searching scientific literature to gain general and specific information
Skilled with use of word processing, spreadsheets, graphical and presentation
Maintains broad knowledge of state-of-the-art principles and theories in chemistry, biochemistry and biology
Excellent time management, planning, organization and problem solving skills
Ability to work independently and as part of an interdisciplinary team to achieve project goals and timelines is required
Strong verbal, written communication skills. Ability to prepare and present information to groups
Uses professional concepts to contribute to the development of company concepts and principles and to achieve objectives in creative and effective ways
Experience with SAFe Agile methodologies is a plus
Reference: 906623
ABOUT REVEL IT:
Revel IT (formerly known as Fast Switch) is one of the fastest-growing, privately held, IT Staffing companies in the nation. Our client base includes 32% of the Fortune 25. We have major offices in Dublin, OH, Phoenix, AZ, Los Angeles, CA, and Austin, TX and are rapidly expanding into new markets from coast to coast.

WHY REVEL IT:
In addition to standard health and 401k benefits, we offer referral bonuses and training/continuing education opportunities.
5-year client retention: 99%
No. 1 supplier with customers: 53%
Top 3 supplier with customers: 77%
Consultant retention: 94%

Revel IT is an Equal Opportunity Employer. Revel IT does not discriminate on the basis of race, religion, color, sex, gender identity, sexual orientation, age, non-disqualifying physical or mental disability, national origin, veteran status or any other basis covered by appropriate law. All employment is decided on the basis of qualifications, merit, and business need.
#gdr4900