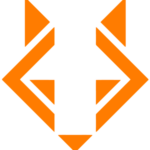 Revel IT
OUR GOAL:
Treat our consultants and clients the way we would like others to treat us!

Interested in joining our team? Check out the opportunity below and apply today!

Our Tucson, Arizona client has a contract opportunity for a Scientist who is responsible for initiating, directing and executing scientific research, development and manufacturing process strategies to support new and existing products. Investigates the feasibility of applying a wide variety of scientific principles and concepts to potential inventions, products and problems. Plans and executes laboratory research. Maintains broad knowledge of state-of-the art principles and theories. Makes contributions to scientific literature and conferences. Serves as an in-house and outside consultant. May act as a spokesperson for corporate scientific affairs and advise top management. Participates in development of patent applications.
Scientist Responsibilities:
Candidates will support Global Operations Daily Support. This role will support day-to-day operations in Reagent manufacturing, including troubleshooting and root-cause analysis, non-conformance documentation, process improvements, temporary deviations, supplier change notifications, and design change.
Conducts research and development activities for products, methods and/or processes.
Projects are assigned with defined scope and goals.
Direction is provided by more senior scientists, management or project leader.
Participates in efforts to define new components, products or processes and identify technical challenges.
Makes suggestions to improve work processes.
Creates potentially patentable components for systems, reagents or processes.
Plans and executes assigned projects; utilizes thorough technical and theoretical understanding of numerous techniques.
Analyzes data, evaluates results, forms conclusions and provides/implements process or document improvements.
Applies advanced scientific knowledge to projects.
Executes experiments; participates in experimental design.
Utilizes DOE where appropriate.
Participates in cross functional technical team activities.
Shares knowledge and expertise with others.
Participates in project planning, process updates and contributes to experimental design.
Prepares and delivers presentations of project results to own or other groups.
Monitors work to ensure quality, and continuously promote Quality First Time.
Promotes and participates in the professional development of scientists and laboratory facilities.
Uses professional concepts to contribute to the development of product or process principles and to achieve objectives in creative and effective ways.

QUALIFICATIONS:
Advanced scientific background (Chemistry/Biochemistry)
Experience with IHC/ISH/ICC; root-cause investigation experience
Technical writing / writing for compliance
Good Manufacturing Practices (GMP)
Comfortable with fast-paced environment and prioritization

Experience:
Entry level with a Ph.D.
3 years relevant experience with a masters degree
8 years relevant experience with a Bachelors

Knowledge, Skill or Ability Req Pref Proficiency:
Demonstrates potential for technical proficiency, scientific creativity, collaboration with others and
independent thought.
Strong understanding of scientific principles and concepts.
Applies advanced technical writing skills to produce reports and documents.

Don't meet every single requirement? Studies have shown that women and people of color are less likely to apply to jobs unless they meet every qualification. At Revel IT, we are dedicated to building a diverse, inclusive, and authentic workplace, so if you're excited about this role, but your experience doesn't align perfectly with every qualification in the description, we encourage you to apply anyway. You might be the right candidate for this or our other open roles!
Reference: 897668
ABOUT REVEL IT:
Revel IT (formerly known as Fast Switch) is one of the fastest-growing, privately held, IT Staffing companies in the nation. Our client base includes 32% of the Fortune 25. We have major offices in Dublin, OH, Phoenix, AZ, Los Angeles, CA, and Austin, TX and are rapidly expanding into new markets from coast to coast.

WHY REVEL IT:
In addition to standard health and 401k benefits, we offer referral bonuses and training/continuing education opportunities.
5-year client retention: 99%
No. 1 supplier with customers: 53%
Top 3 supplier with customers: 77%
Consultant retention: 94%

Revel IT is an Equal Opportunity Employer. Revel IT does not discriminate on the basis of race, religion, color, sex, gender identity, sexual orientation, age, non-disqualifying physical or mental disability, national origin, veteran status or any other basis covered by appropriate law. All employment is decided on the basis of qualifications, merit, and business need.
#gdr4900