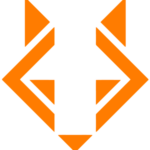 Revel IT
Our Dublin, Ohio client has a contract opportunity for a SAP Principal.

SAP Principal Qualifications and Critical Skills:
Highest preference for folks with experience in S/4 HANA Pricing and OTC.
Bachelor's Degree in related field or equivalent work experience preferred.
10+ years hands-on experience in large scale ERP programs with experience leading solution implementation related to SAP S/4 OTC & Pricing.
Experience working within a S4/HANA environment is required.
Knowledge on Vistex Chargebacks, Billbacks, Agreements and Memberships, understanding of how IP documents are setup and integration with OTC. and Finance is a differentiator.
Configuration experience with Condition tables, Condition types, Access sequences, Pricing procedures, Condition records and Pricing routines.
Experience in systems integration of SAP to non-SAP systems (EDI, Middleware tools, APIGEE/GCP, SDFC etc.)
Experience with working on various integrations to SAP such as IDocs, EDI (850, 855, 810 ,832, 844, 856, 867, 940, 945)., ALE/RFC

Preferred:
Experience interacting with business and leading blueprinting sessions is preferred.
SAP S/4 certification in Sales is preferred.
Clear understanding and hands-on experience in SAP OTC processes with a specialization in
Pricing, Condition Contracts, Settlement management is highly desirable.
Knowledge of OTC-FI integration is a plus.
Knowledge in ABAP debugging is a plus.

Reference: 948175


ABOUT REVEL IT:
Revel IT (formerly known as Fast Switch) is one of the fastest-growing, privately held, IT Staffing companies in the nation. Our client base includes 32% of the Fortune 25. We have major offices in Dublin, OH, Phoenix, AZ, Los Angeles, CA, and Austin, TX and are rapidly expanding into new markets from coast to coast.

WHY REVEL IT:
In addition to standard health and 401k benefits, we offer referral bonuses and training/continuing education opportunities.
5-year client retention: 99%
No. 1 supplier with customers: 53%
Top 3 supplier with customers: 77%
Consultant retention: 94%

Revel IT is an Equal Opportunity Employer. Revel IT does not discriminate on the basis of race, religion, color, sex, gender identity, sexual orientation, age, non-disqualifying physical or mental disability, national origin, veteran status or any other basis covered by appropriate law. All employment is decided on the basis of qualifications, merit, and business need.
#gdr4900