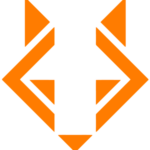 Revel IT
OUR GOAL:
Treat our consultants and clients the way we would like others to treat us!

Interested in joining our team? Check out the opportunity below and apply today!

Our client has a remote contract opportunity for a SAP FI/CO System Analyst who will deliver complex projects in a fast-paced, team environment. Collaborates with EIT, business units, team members and cross functional teams to identify requirements, identify deliverables, recommend solutions design, integration, testing and deployment of SAP solutions.

**Estimated salary: $160K/yr.


What is expected of you at this level in
Demonstrates advanced knowledge of SAP ECC-FI/CO, including understanding of configuration and integration with other modules. Experience with SAP GL, SAP FI- SD Integration, Controlling, Product Costing and Manufacturing is a must.
Works to understand complex functional situations by paying attention to the details of the tasks at hand and by breaking them down into smaller pieces
Uses deep subject matter/functional expertise, influence and process skills to help internal/external customers and stakeholders identify and meet their high priority needs while considering cultural and diversity implications.
Demonstrates deep customer expertise; collaborates with appropriate parties to identify the drivers leading to business success.
Encourages informed Risk-taking and acts as a catalyst for innovation at client; generates practical, sustainable and creative options to solve problems and create business opportunities, while maximizing existing resources.
Interprets internal/external business issues and adapts work priorities in area

Accountabilities in this role:
Detailed knowledge and support for all SAP Finance and Controlling areas (FI/CO) for implementation of ERP for manufacturing operations
Validate SAP FICO configurations and test finance process in SAP related to general ledger, accounts receivable, accounts payable & payments, cash/bank and treasury
functions, cost center accounting, product costing, manufacturing & cost accounting, inventory valuation.
Design, create and troubleshoot reports for end users to meet business needs
Provide on-going training to end users of SAP FI/CO and Reporting Tools
Identify and help resolve design issues, recommended process design changes and fixes root causes on repeated functional and system issues
Develop strong partnerships with Finance Business Owners to understand reporting needs
Analyzes and designs basic functional process improvements
Utilizes technology to automate financial processes

Qualifications:
Bachelor's degree or equivalent
5 years' SAP FICO experience specifically experience with Product Costing
Hands-on functional configuration and design experience
Experience with cost accounting, and product costing/inventory valuation
Strong knowledge of Finance and Controlling business function knowledge
S/4 HANA experience
Strong communication & analytical skills
Proficient in Microsoft Office
Reference: 905932

ABOUT REVEL IT:
Revel IT (formerly known as Fast Switch) is one of the fastest-growing, privately held, IT Staffing companies in the nation. Our client base includes 32% of the Fortune 25. We have major offices in Dublin, OH, Phoenix, AZ, Los Angeles, CA, and Austin, TX and are rapidly expanding into new markets from coast to coast.

WHY REVEL IT:
In addition to standard health and 401k benefits, we offer referral bonuses and training/continuing education opportunities.
5-year client retention: 99%
No. 1 supplier with customers: 53%
Top 3 supplier with customers: 77%
Consultant retention: 94%

Revel IT is an Equal Opportunity Employer. Revel IT does not discriminate on the basis of race, religion, color, sex, gender identity, sexual orientation, age, non-disqualifying physical or mental disability, national origin, veteran status or any other basis covered by appropriate law. All employment is decided on the basis of qualifications, merit, and business need.
#gdr4900