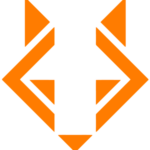 Revel IT
OUR GOAL:
Treat our consultants and clients the way we would like others to treat us!

Interested in joining our team? Check out the opportunity below and apply today!

Reference: 776620

SAP ECC Configuration Support Specialist is needed for a contract-to-hire opportunity involving supporting team leads on the SAP solution design. The role provides support for configuration coexistence. He/she will coordinate and consult with Project Manager and other Business Configuration Specialists to support special business requirements.
**Open to fully remote**
Responsibilities:
Provide support for Month End Financial Close (Run Reports, Analyze and Post any necessary transactions as per Financial Controllers direction).
Profitability Analysis – Run Reports and Allocate Revenues according to Business Rules set by Financial Director/Controller.
Analyze Revenue Recognition postings and re-allocate revenues in CO-PA (For specific scenarios such as Full Service re-allocation of Revenues).
Conduct GRC Reviews of Roles and work with Audit and Security Team to ensure Roles are in compliance.
Manage change control for configurations and system upgrades, including regression testing and coordination of user acceptance testing
Analyze and decipher diverse requirements from multiple business owners
Complete ad hoc assignments and deliver as per agreed timeliness
Assist team members with functional issues
Write technical specifications for the ABAP team.
Contribute ideas/opinions to team and listen/respond to other team members' views
Demonstrate professionalism, competence and clarity of communication when dealing with the internal and external team
Conduct resource planning activities
Coordinate with relevant teams for SAP upgrades and releases
Manage and support special projects as assigned
Work with other Project Managers and Business resources to ensure timely issue resolution

Requirements:
Bachelor's degree in finance, business, computer science or a related discipline, or equivalent work experience
10-15 years' experience in a large business system environment, performing business analysis, business development, and/or project systems management with a preferred focus on SAP finance solutions (new GL, AP, AR, FA, Treasury, BPC, FSCM) and CO (CCA, PCA, PA, IO, PS)
SAP Inventory Management and Asset Management skills required. Resolution of IM issues with particular focus on the IM integration with Finance and Asset Management.
Knowledge of Project Management Integration with Finance and ability to resolve issues in this area an advantage.
Ability to understand and interpret ABAP code a plus.
In depth knowledge of EDI a plus.
Project management training, practical application, business analysis, sales, marketing, business development or relationship management experience is preferred
Functional and/or technical experience in supporting global systems (e.g. SAP) including knowledge of data flows, processes and best practices
Proven knowledge of software development lifecycle methods, processes, tools and best practices
Documentation, communication and presentation skills that support accurate and concise messaging
Experienced and comfortable working with culturally diverse outsourced on/offshore staff for Project work and Production Support (Run) service delivery
Excellent interpersonal, client service, communication, organizational, and project management skills
Excellent problem solving and decision making skills
Ability to react appropriately during crisis situations
Operate in a dynamic, fast moving and changing environment
Operate in a global matrix environment
SAP certification preferred


ABOUT REVEL IT:
Revel IT (formerly known as Fast Switch) is one of the fastest-growing, privately held, IT Staffing companies in the nation. Our client base includes 32% of the Fortune 25. We have major offices in Dublin, OH, Phoenix, AZ, Los Angeles, CA, and Austin, TX and are rapidly expanding into new markets from coast to coast.

WHY REVEL IT:
In addition to standard health and 401k benefits, we offer referral bonuses and training/continuing education opportunities.
5-year client retention: 99%
No. 1 supplier with customers: 53%
Top 3 supplier with customers: 77%
Consultant retention: 94%

Revel IT is an Equal Opportunity Employer. Revel IT does not discriminate on the basis of race, religion, color, sex, gender identity, sexual orientation, age, non-disqualifying physical or mental disability, national origin, veteran status or any other basis covered by appropriate law. All employment is decided on the basis of qualifications, merit, and business need.
#gdr4900