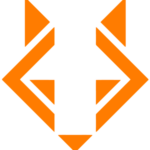 Revel IT
OUR GOAL:
Treat our consultants and clients the way we would like others to treat us!

Interested in joining our team? Check out the opportunity below and apply today!

Reference: 881255

The Salesforce Business Analyst in this contract role in Princeton, NJ is the primary liaison between the business users of Salesforce Platform and IT. Applies IT and business knowledge to help design an IT solution that solves for a business problem. Works with business users on activities of moderate complexity; consults with business users and IT personnel to develop solutions to business or technical problems.

Skills & Experience:
Bachelor's Degree (preferably in Mathematics, Computer Sc, Data Science, or Information Systems)
3-4 years of Salesforce experience (CRM using Salesforce).
Advanced Excel skills
Required: SFDC (Salesforce.com)
Data Analysis skills/understanding data management
Preferred working knowledge of Data Management, SQL, Python

Duties:
Collect business requirements and assist in evaluating best solutions that support the global & regional commercial needs for Salesforce CRM platform.
Performs work within the framework of existing business processes, methodologies, and best practice standards. Understands other systems/business process relationships to each other to ensure cross system alignments are considered.
Supports IT by providing the business context related to SFDC CRM and reporting needs.
Triage SFDC operational business support needs and understand when to escalate to IT.
Develops test plans and conducts the necessary tests to confirm design requirements.
Completes project tasks within time and budget constraints. Identifies and implements process improvements.
SFDC reporting & dashboards, business support skills, effective communication skills and strong organizational & problem-solving skills.
Investigates alternatives, which use existing applications.


ABOUT REVEL IT:
Revel IT (formerly known as Fast Switch) is one of the fastest-growing, privately held, IT Staffing companies in the nation. Our client base includes 32% of the Fortune 25. We have major offices in Dublin, OH, Phoenix, AZ, Los Angeles, CA, and Austin, TX and are rapidly expanding into new markets from coast to coast.

WHY REVEL IT:
In addition to standard health and 401k benefits, we offer referral bonuses and training/continuing education opportunities.
5-year client retention: 99%
No. 1 supplier with customers: 53%
Top 3 supplier with customers: 77%
Consultant retention: 94%

Revel IT is an Equal Opportunity Employer. Revel IT does not discriminate on the basis of race, religion, color, sex, gender identity, sexual orientation, age, non-disqualifying physical or mental disability, national origin, veteran status or any other basis covered by appropriate law. All employment is decided on the basis of qualifications, merit, and business need.
#gdr4900