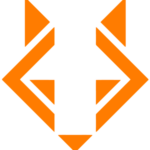 Revel IT
OUR GOAL:
Treat our consultants and clients the way we would like others to treat us!

Interested in joining our team? Check out the opportunity below and apply today!

Our Tucson, Arizona client has a contract opportunity for a Research Associate who is responsible for conducting research, development and manufacturing laboratory experimentation and other scientific activities to support client projects.
**Estimated pay: $34/hr.
Job Description:

Exercises technical expertise and discretion in the design, execution and interpretation of experiments that contribute to project strategies.
Prepares technical reports, summaries, protocols and quantitative analyses.
Presents and discusses results of experiments within department and project team.
Maintains high level of professional expertise through familiarity with scientific literature and may participate in conferences and professional societies.
Follows company policies and procedures for GMP, GLP, Design Control and others as appropriate.
Maintains complete and accurate laboratory documentation and electronic files.
May act as principal investigator in conducting own experiments.

Responsibilities:

Designs experimental protocols.
Executes laboratory experiments; makes detailed observations and analyzes data
Prepares technical reports, summaries and quantitative analyses
Maintains complete and accurate records
Normally receives detailed directions on all work
Makes suggestions to improve work processes
Assists in reducing to practice patentable inventions
Works on projects of moderate scope in which analysis of situation or data requires a review of identifiable factors
Exercises judgment within defined procedures and practices to determine appropriate action
May participate in cross functional technical team such as a failure investigation team.
Works well in a team environment by being a productive project team member, suggesting creative solutions to problems and providing input to project planning.
Trains others in areas of expertise.
Troubleshoots problems and institutes corrective action.
Presents and discusses data within group and project teams
Monitors work to ensure quality, and continuously promote Quality First Time

MINIMUM QUALIFICATIONS:

Bachelor degree in Science.
4 or more years relevant job experience.
Knows wide range of experimental techniques and skilled in their applications.
Capable with searching scientific literature to gain general and specific information.
Skilled with use of word processing, spreadsheets, graphical and presentation software applications.
Reference: 906621
ABOUT REVEL IT:
Revel IT (formerly known as Fast Switch) is one of the fastest-growing, privately held, IT Staffing companies in the nation. Our client base includes 32% of the Fortune 25. We have major offices in Dublin, OH, Phoenix, AZ, Los Angeles, CA, and Austin, TX and are rapidly expanding into new markets from coast to coast.

WHY REVEL IT:
In addition to standard health and 401k benefits, we offer referral bonuses and training/continuing education opportunities.
5-year client retention: 99%
No. 1 supplier with customers: 53%
Top 3 supplier with customers: 77%
Consultant retention: 94%

Revel IT is an Equal Opportunity Employer. Revel IT does not discriminate on the basis of race, religion, color, sex, gender identity, sexual orientation, age, non-disqualifying physical or mental disability, national origin, veteran status or any other basis covered by appropriate law. All employment is decided on the basis of qualifications, merit, and business need.
#gdr4900